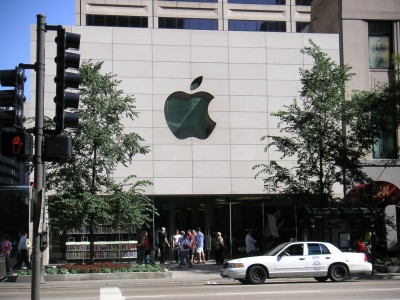 Apple has been hard at work improving the iPhone and iPad functionality for the fall release of the iPhone 6 and iPad Pro. But recent rumors circulating the web suggest these new gadgets will not be the biggest launch Apple will make in 2014.
After conquering the digital world, Apple is turning its focus to health and fitness. With the release of iOS 8 and iWatch, Apple will also be unveiling "Healthbook," a new fitness app that will allow users to track every aspect of their physical lives.
The move makes sense because health and fitness apps have become some of the most popular tools around.
Apple has also sought out experts like Jay Blahnik, Michael O'Reilly, and Roy JEM Raymann. Blahnik is a well-known fitness guru who recently worked with Nike to develop the highly-acclaimed FuelBand. Dr. O'Reilly, who has held multiple chief positions in the medical field, brings a different set of expertise to the project. It is believed his involvement is rooted in creating heart rate sensors and other pulse monitoring capabilities for not only Healthbook, but also the iWatch. Raymann joins Apple after years of extensive sleep research with Philips.
Though Apple has been trying to keep the news of Blahnik, O'Reilly, and Raymann's involvement under wraps, the three have been involved in production since at least August, proving Healthbook has been in the works for a while.
Unlike other fitness apps that strictly monitor diet, weight, or fitness, Apple's Healthbook is posed to combine all aspects of healthy living. This means the design will mimic that of the already successful passbook app, allowing users to bring together multiple apps in one, easy-to-use platform.
Online publication 9to5 Mac recently released images of how the app will likely appear. Broken up into tabs, Healthbook is poised to track a wide range of data. Current information suggests the app will track heart rate, hydration, blood pressure, physical activity, nutrition, blood sugar, sleep, respiratory rate, oxygen saturation, hydration, and weight. Current reports also reveal Apple chose to steer clear of tracking pregnancy and stress.
But how will the app source the data?
Apple's current products are not capable of gathering such information, though the iPhone 5's M7 motion sensor could be a precursor to how new Apple will function. For those who haven't used this app, M7 can receive and store data pertaining to steps and miles walked, as well as calories burned. It falls short, however, with measuring other data, most notably, heart rate. If we know Apple, however, there is a good chance it will work this needed functionality into the newest products, especially the highly-anticipated iWatch.
If nothing else, the idea for such a product should excite Apple users. It is obvious the company wants to continue to expand and change the face of modern electronics. Moreover, Apple's focus on the "quantitative self" may be just the push the health and fitness market needs.
Image courtesy of Wikimedia Commons user Liftarn