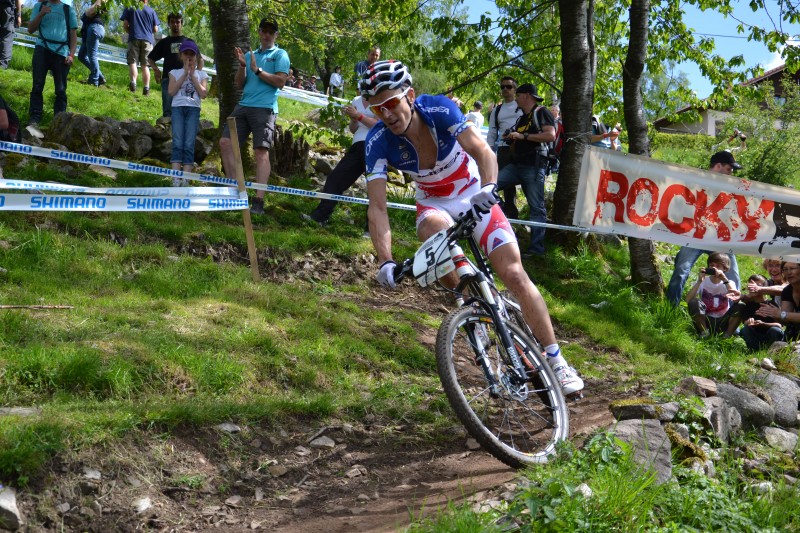 The 2014 UCI Mountain Bike World Cup will feature nine rounds held in nine separate countries and is scheduled to begin in Pietermaritzburg, South Africa on April 12. Two new locations have been added to the schedule—Cairns, Australia and Méribel, France—with each hosting a triple event of Olympic Cross-Country, Cross-Country Eliminator, and Downhill.
The rounds will span over four continents and will run from April through August, with all rounds sponsored by Shimano. The locations were approved by the UCI Mountain Bike Commission and received secondary approval from the UCI Management Committee. The World Championships will be held 10 days following the last of the nine rounds in Hafjell, Norway.
According to the UCI Mountain Bike World Cup Facebook page, the first MTB competitions were held in California in the early 1980s, and the sport has grown extremely fast since then. The first World Championships was officially recognized by the UCI in 1990, with a World Cup held the following year.
Mountain bike events are divided into four general groups. The first is Cross-Country, which is typically a closed circuit of five to nine kilometers (three to six miles) that runs on narrow tracks through the woods, over rocky paths, and across small streams. The second is Cross-Country Marathon, which is a longer version of the first that is about 60 to 120 kilometers (37 to 75 miles) long. The third group is Downhill, which is categorized by the need for technical skills while traveling at a fast speed. The last is the newest of the groups—4-Cross. In this event, four riders compete on a downhill run that includes jumps and banked corners.
2014 UCI MTB World Cup Schedule:
April 10-13: Pietermaritzburg, South Africa
April 26-27: Cairns, Australia
May 24-25: Nove Mesto na Morave, Czech Republic
May 31-June 1: Albstadt, Germany
June 7-8: Fort William, Scotland
June 14-15: Leogang, Austria
August 2-3: Mont-Sainte-Anne, Canada
August 9-10: Windham, United States
August 23-24: Méribel, France
Check out the 2014 World Cup trailer below:
Image courtesy of Sapin 88 on Wikimedia Commons