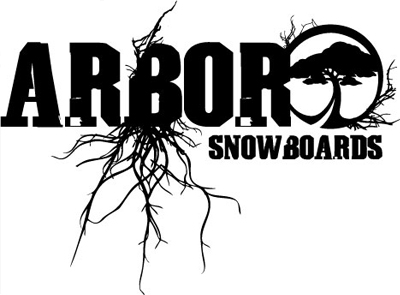 Arbor Snowboards has launched their 2014 product lineup complete with brand new shapes and improved technology. Arbor's freeride boards are known as their "Roots Collection," were the focal point of the changes. Updated tip and tail profiles across the collection bring a progressive, technical look and feel to the handmade craftsmanship upon which Arbor has built its reputation.
"The changes are a reflection of the progressive movement in the current freeride market," says Arbor Product Developer, Matt Patti. "Our recent move to the SWS factory put us in a position to implement design changes and get a handful of new shapes to market ahead of schedule. It's a rad time for Arbor Snowboards and we're stoked to unveil more updates and new designs in 2015."
The Coda and Wasteland models feature a new tapered, boxed-out tip profile and the A-frame and Watchtower have been updated with a modern take on the time-honored "powder gun" design. The Roundhouse and Element round out the new shapes with a quadratic "diamond cut" tip and tail.
In addition to the updated profiling, all of the new shapes include longer tip and tail transition zones paired with a lowering of the overall tip and tail heights. The result is an improved, more streamlined float when charging through powder or mixed conditions.
The New Arbor Snowboard Shapes:
Logo courtesy Arbor Snowboards