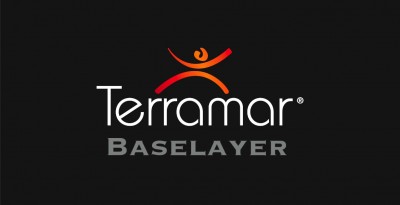 Terramar Sports, a leader in technical outdoor apparel and high performance base layers, is excited to showcase the company's revolutionary new ClimaSense technology at the Outdoor Retailer Winter Market Show in Salt Lake City.
ClimaSense is a dynamic new thermal regulating technology which intelligently adapts to the body's changing conditions keeping you comfortable no matter what the activity level, while simultaneously providing advanced odor control. ClimaSense's™ dynamic moisture transport system adapts to the skin's surface temperature: when the body is cold, it retains vapor, keeping the body warm; and when the body is active, it releases excessive vapor to cool the body down. It's the ultimate in thermal regulation and comfort!
ClimaSense uses bluesign approved, performance based technologies. Like all of Terramar's products, based on weight and specific characteristics, Terramar assigns a warmth factor (1.0, 2.0. 3.0 and 4.0) to every product allowing you to quickly select the right baselayer for any activity. ClimaSense™ is featured in both the Terramar and Hottotties brands.
Terramar
2.0 Thermolator CS, ½ Zip and pant. Thermolator CS garments feature a brushed surface, which creates additional air trapping warmth with a wicking, fast drying, breathable, and soft feel with a UPF rating of 25+. Thermolator CS is a 360 stretch jersey with mesh panels. 86% Micro Polyester /14% Spandex. Available in Black w/Pewter stitching and Dark Loden.
3.0 Ecolator, Full Zip Hoodie featuring a dual surface kitting system that incorporates high loft grid channels for enhanced breathability and effective layering for cold weather. The fabric features textured fleece with 95% Micro Polyester / 5% Spandex. Available in Imperial Blue w/ Orange Stitching.
4.0 ThermaWool CS, ¼ zip is an expedition weight garment. In addition to it's thermal regulating properties, ThermaWool CS is unique for a wool garment in that it is highly moisture wicking, fast drying, breathable with a "no itch" feel.  UPF rating 50+. 70% Micro Polyester / 30% Merino Wool on the outside and 100% Micro Polyester on the inside. Available in Smoke Heather w/ bright Limeade stitching.
Hottotties
2.0 Cloudnine CS Fantasy Catsuit is a unique, one-of-a-kind mid-weight thermal regulating garment perfect for the slopes or lodge. The traffic stopping Catsuit design features fantasy print panels coupled with a brushed surface that creates additional air trapping warmth. This piece is wicking, fast drying, breathable and soft with a UPF rating of 25+. Featuring 4-way stretch, thumbholes, zipper garage and stretch comfort necktape.
2.0 Cloudnine CS Kaleidoscope print. Available in crew and pant, the Kaleidoscope print is available in Cosmo, White and Black.
Kashmir CS is a luxurious performance garment which boasts a heat generating technology with hollow spaces between fibers which capture body heat and prevent warmth from escaping. Its brushed surface adds additional air trapping warmth. Moisture wicking, fast drying and breathable with advanced odor control.
4.0 Thermawool CS. Incorporates the same technology features as Terramar's Men's Thermawool CS.  Available in long sleeve crew, ½ Zip and tights. Purple heather w/cosmo stitching.
"These complexly engineered products which offer advanced performance features above and beyond other products in the market," states Terramar's President, Ben Lieberman. "All of our products have undergone diligent, in-the-field testing, ensuring the highest standards for quality, comfort, and functionality."
Terramar's products are sold at retail stores across the country and online. For more information, visit www.terramarsports.com.
Logo courtesy Terramar Sports