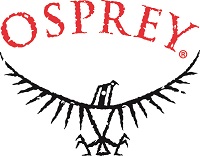 Osprey Packs, Inc., a leader in creating top-quality, high-performance, innovative packs to comfortably and efficiently carry gear, is pleased to announce its popular Bi-Annual Community Locals' Sale raised $3,426 for local non-profits and community organizations. Combined with the Spring Locals' Sale, Osprey has donated nearly $7,000 in 2013 by offering outstanding deals on packs and bags to the Cortez community.
The much-anticipated Local's Sale is Osprey's biannual fundraiser for regional nonprofits. Osprey donates a percentage of all proceeds from the one-day special sale to organizations carefully selected by the company's Green Team.
"We would like to take this opportunity to thank the community for their support in making this Locals' Sale a resounding success," says Osprey Outdoor Marketing Manager Sam Mix. "Osprey is proud to be a part of this great community and we like to give back whenever possible."
Proceeds from the Spring Locals' Sale benefitted The Four Corner's Child Advocacy Center and The Mountain Studies Institute. Funds raised this fall were donated to the Southwest Colorado Canyons Association and the Dolores River Anglers.
"The generosity of Osprey, through their Locals' Sale Program, will help Dolores River Anglers to continue their habitat and conservation work on the rivers in Southwest Colorado," said Marc Meyer President Dolores River Anglers. "DRA relies heavily on contributions to make our programs run and we appreciate all Osprey does for our community."
"Southwest Colorado Canyons Alliance deeply appreciates Osprey's generosity in selecting us to benefit from their Local's Sales Donation Program," said Diane McBride, Director of SCCA.  "As partners for our local National Conservation Lands, we are grateful to have Osprey as one of our local partners to help in its preservation."
Logo courtesy Osprey Packs