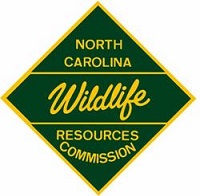 The "On the Road, On the Water, Don't Drink and Drive" campaign enters its final holiday period of 2013 with the Labor Day weekend.
This multi-agency initiative is designed to combine law enforcement resources to ensure everyone can safely travel on highways and waterways during summer months. The campaign concentrates on three major holiday periods: Memorial Day, July 4th and Labor Day.
Leading the campaign are the N.C. Wildlife Resources Commission, responsible for enforcing boating regulations; the State Highway Patrol, providing for highway safety; and the Alcohol Law Enforcement division, enforcing "Be 21!" underage drinking laws. The campaign is joined by local police and sheriff's departments and supported by Mothers Against Drunk Driving.
"We want to remind everyone to be careful while they enjoy Labor Day weekend," said Col. Dale Caveny, chief of the Commission's Division of Law Enforcement, which patrols public waterways. "We ask that motorists and boaters alike be mindful of the dangerous consequences of impaired driving."
Boat operators can be charged if their blood alcohol concentration is .08 or higher, or if they are impaired by alcohol and/or drugs. The penalties for operating while impaired (OWI) in North Carolina include a maximum $1,000 fine and possible jail time.
There are more than 200 sworn, full-time wildlife officers across the state who patrol 5,000 square miles of inland streams, rivers, lakes and coastal waterways and instruct certified boating safety education courses. The public can assist officers by reporting boating violations to 1-800-662-7137.
For more information on recreational boating in North Carolina, go to www.ncwildlife.org/boating.
Logo courtesy North Carolina Wildlife Resources Commission