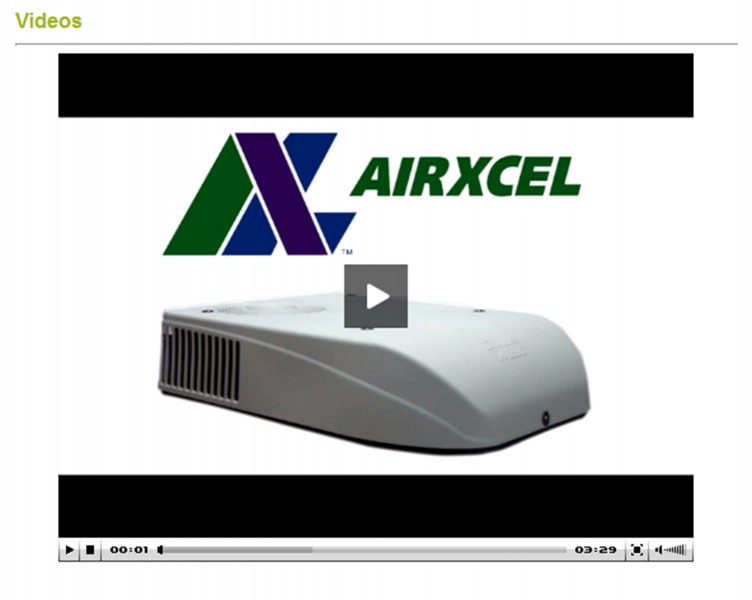 Having sold over 5 million air conditioning units, the Coleman-Mach company qualifies as an authority on RV comfort. That expertise is now extended to customers through its website with two informational videos on the new, powerful ultra-low profile Mach 8 Rooftop Air Conditioners and Heat Pumps.
Located at www.rvcomfort.com/rvp/products/rooftop/mach8.php, the first of the videos explains in detail all the features and benefits of this outstanding product. Its mere 8″ profile means the Mach 8 AC unit offers less height and less drag to deliver improved fuel efficiency. Offered in 9,200, 13,500 and 15,000 BTU versions, the entire unit weighs just 87 lbs., making it the lightest ultra-low profile AC system on the market today.
Beneath the Mach 8's UV-resistant polypropylene shroud lie two motors and two blower wheels, allowing the unit to deliver the same degree of cooling whether used on high or low speed. Its low overall amp draw makes for highly energy-efficient operation. Users will find the high speed best for maximum cooling and air flow during the day, with the ultra-quiet low speed ideal for nighttime cooling. The system shrugs off high temperatures, able to withstand even desert conditions up to 125º F.
The website's second video outlines the system's simple installation instructions. Backwards compatible with most Coleman-Mach air conditioners and interior ceiling plenums, the Mach 8 mounts easily in a 14 to 15″ square roof hole. In step-by-step fashion, the video describes how to position and wire the AC unit, reminding users of the importance of following all local and national electrical codes. The equipment requires trained personnel for safe installation.
Contact RV Products, PO Box 4020, Wichita, KS 67204. 316-832-3400; Fax: 316-832-3493. [email protected]; www.airxcel.com.
Image courtesy Coleman-Mach