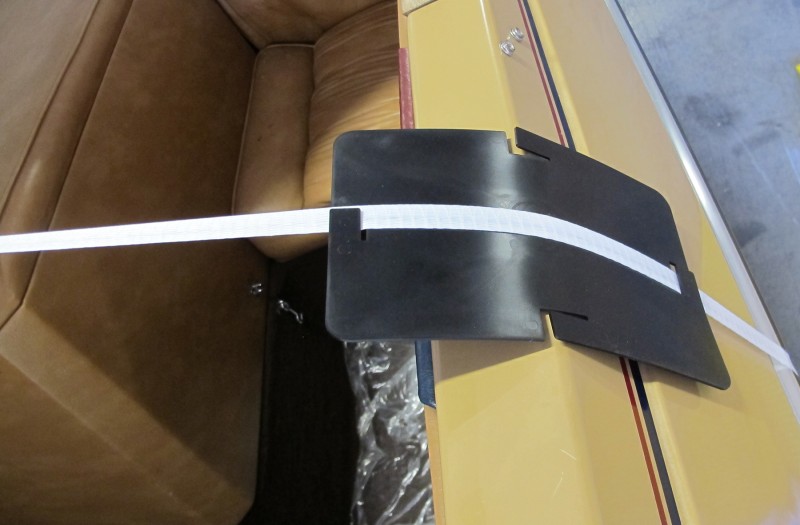 Shrink wrap safeguards a boat from the elements, whether in storage or during transport. But, owners must also remember the key accessories needed to ensure they only uncover a well-preserved vessel. To help with this, premium shrink wrap supplier, Dr. Shrink, offers its Strapping Protector, which is designed to keep its woven cord strapping from leaving dents and permanent depressions on a boat's vinyl upholstery after the winter storage season.
In addition, the Strapping Protector is also used as a corner guard to keep shrink wrap and strapping from being cut on sharp edges. The Strapping Protector is notched on all four sides for an easy attachment to strapping. Extremely versatile, Dr. Shrink's Strapping Protector is great for use on boats, machinery, RVs and scaffolding. In these applications, it's great for keeping sharp edges from weakening, or cutting, both the strapping and shrink wrap, ensuring better safeguarding.
Dr. Shrink's Strapping Protector retails for $1.90.
Dr. Shrink, Inc. is a full-service, full-circle supplier of premium shrink wrap and all installation supplies and accessories. With shrink wrap immediately available in widths from 12′-50′, it also offers heat tools, adhesives, zipper access doors and venting.
Image courtesy Dr. Shrink