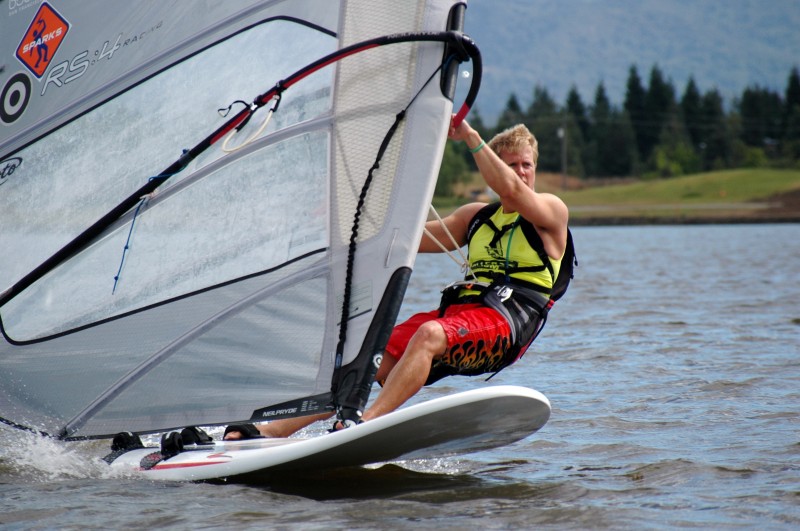 Plattsburgh, New York has been named the host of the Lake Champlain Windsurfing Festival that will be held for the first time this September. This event will be part of the Maui-based American Windsurfing Tour that is currently in its fourth year, presented by Trade Wind Events. Previous events have been held in California, Hawaii, Mexico, and Peru.
The festival will be free and include the following: Freestyle Feature; Bump-n-Jump; Slalom/Formula Racing; Windsurfing, Kiteboarding, and Paddleboard Exhibition; Cumberland Bay Long Distance Race; Family Fun Race; demos and clinics; appearances by professionals Kevin Pritchard and Tyson Poor; pancake breakfast with proceeds supporting the Imaginarium Children's Museum; awards, prizes, and raffles; evening music, and a BBQ.
"This is the first time the event has landed in the North Country, but organizers say the sport has grown in the area and they hope the festival attracts many visitors," WCAX reported.
The Lake Champlain Windsurfing Festival will be held September 28 to 29.
"Windsurfing and kiteboarding have boomed in the last few years here. If you go out to Cumberland Bay or over to the City Beach on a windy day, you will find a load of people with kites up in the air. So, it's become very popular," Kristy Kennedy of the North Country Chamber of Commerce told WCAX.
This summer's American Windsurfing Tour included stops in Santa Cruz, Pistol River, and San Carlos, with upcoming events in Peru, Hatteras, and Maui.
Check out the American Windsurfing Tour website for more information.
Image from Bryanmcdonald on the Wikimedia Commons