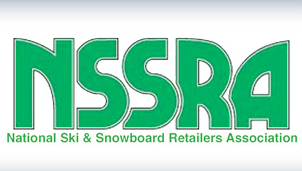 The National Ski & Snowboard Retailers Association (NSSRA) Board of Directors is pleased to announce that its officers have been re-elected for a two-year term, which began August 1.
The officers are:
Chairman – Brad Nelson, Hi Tempo Ski, Board & Sail, White Bear Lake, Minn.
Vice-Chair – Lori Underwood, Peter Glenn, Ft. Lauderdale, Fla.
Treasurer – Greg Dekdebrun, Dekdebrun's Ski & Snowboard, Ellicottville, N.Y.
Immediate Past Chairman – Paul Prutzman, Pinnacle Sports, Inc., Reading, Pa.
The Board also elected Tracy Gibbons, Sturtevant's, Bellevue, Wash., to a two-year term, replacing Larry Abelman, Okemo Mountain Resort, who retired.
"I am honored to be re-elected to lead NSSRA during a very challenging time for specialty snowsports retailers and the industry as a whole," Nelson said. "There is no question that we as an industry need to grow participation in snowsports. We also need to create a way of doing business that addresses the unique needs of specialty snowsports retailers.
"Those are the challenges that NSSRA is addressing. We need the support of all specialty snowsports retailers in order to affect change that benefits everyone in our great industry," Nelson added.
The following Directors continue to serve on the NSSRA Board:
Todd Brewer, Hoigaard's, Inc., St. Louis Park, Minn.; Tom Gately, Snowsports Merchandising Corp. (SMC), Springfield, Mass.;Larry Merkel, Round House Sports Center, Inc., Bozeman, Mont.; Alan Newman, Alpine BoardSports, Scottsdale, Ariz.; Wilbur Rice, Equipe Sport, Rawsonville, Vt.; Steve Rogers, Sports Specialists Ltd. (SSL), Victor, N.Y.; and Dale Schaefer, Aurora Action Sports, East Aurora, N.Y.
Logo courtesy National Ski & Snowboard Retailers Association (NSSRA)