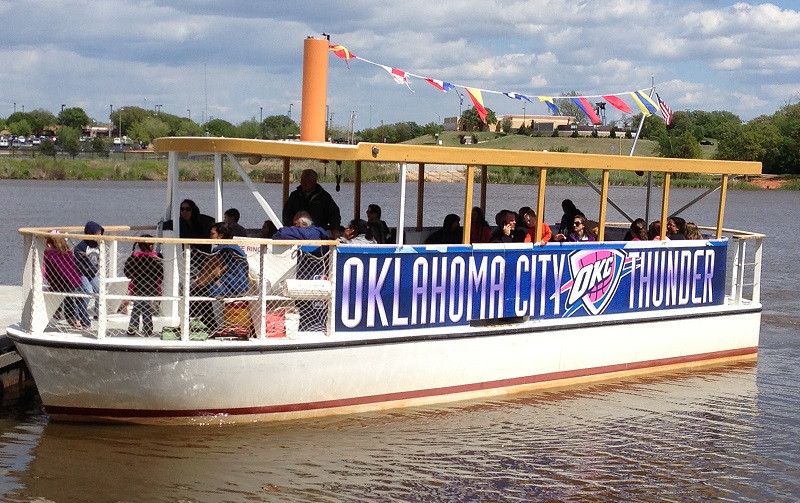 No visit to the Oklahoma City Zoo feels complete without a cruise aboard the popular Safari Voyage, a 15- to 20-minute guided boat tour on tranquil Zoo Lake. Thanks to a recent conversion to Torqeedo Cruise 4.0 engines, the zoo's fleet now delivers dependable, uninterrupted service for the nearly one million guests visiting the facility annually.
Instituted in 2012, the zoo cruise relies on two 40′ x 12′ pollution-free electric boats, each with a 50-passenger capacity. Due to the demands of heavy commercial usage, owner/operator Bob Bekoff experienced significant engine overheating and dependability problems.
Having recently installed Torqeedo motors on his fleet of water taxis operating in the city's renowned Bricktown District, Bekoff once again turned to the electric outboard manufacturer. Switching out the old motors for new Torqeedo Cruise 4.0 models solved the zoo boats' issues.
"The Torqeedo motors have corrected the overheating and dependability problems," said Bekoff. "The big upgrade with these Torqeedo Cruise 4.0 motors is their smooth, cool running."
At only 40 lbs., the Cruise 4.0 is supremely light yet extremely powerful. "Although the old engines were 10 hp, the smaller Torqeedo motors push the boats just as easily," said Bekoff.
Performing the conversion was Capt. Todd Sims of ePower Marine of Boynton Beach, Florida. "Torqeedo manufactures the most innovative electric propulsion products available today," said Sims.
Contact Torqeedo Inc., 171 Erick Street Unit A-1, Crystal Lake, IL 60014. 815-444-8806; Fax: 815-444-8807. [email protected]; www.torqeedo.com.
Image courtesy Torqeedo