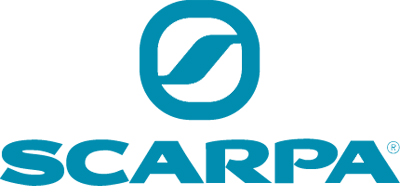 Company similarities lead SCARPA North America to deepen business relationship with 150-year-old climbing brand.
Starting this month, SCARPA North America (SNA) will become the U.S. and Canadian distributor for EDELRID, the German-based manufacturer of ropes and other climbing equipment. Moving forward, SCARPA North America will handle all sales, customer service and marketing functions for EDELRID in North America, and warehousing and distribution will be handled from SNA's headquarters and warehouse, located in Boulder, CO.
At the upcoming Outdoor Retailer trade show, EDELRID and SCARPA will each have separate booths, as at past trade shows, but the booths will be conveniently located a few aisles from each other. SCARPA North America will be at booth 3001 and Edelrid will be at booth 2037.
Since late 2012, SCARPA North America has served as the North American warehouse and fulfillment center for EDELRID. An effective working relationship with EDELRID, as well as similarities between the brands and the sports and customer bases they serve, led to a decision to deepen the business relationship, said Kim Miller, CEO of SCARPA North America.
"Anybody who's a climber or a mountaineer knows the EDELRID brand. And there's so much similarity between the philosophies and the business model of both companies, with both being very well established and specialized brands, it was a good match in terms of culture and goals," Miller said. "It made this business relationship a logical next step and an easy transition."
Based in Germany, where more than 60 percent of its production takes place, EDELRID builds ropes, carabiners, climbing harnesses, helmets and a variety of other climbing, recreation, safety and industrial gear. A well-known brand in Europe with 150 years of ropemaking experience, EDELRID has been growing sales in North America for the last several years.
SCARPA North America is a wholly owned subsidiary of the Italian footwear manufacturer SCARPA. It distributes the SCARPA brand in North America, along with several other European brands whose products complement SCARPA's product mix, and contributes to research and design of SCARPA products for the North American market. It is headquartered in Boulder, Colo., with its distribution and warehousing operations located on site.
For EDELRID retailer inquiries in North America, please contact SCARPA North America sales-service at (866) 998-2895.
Logo courtesy SCARPA/Verde PR & Consulting