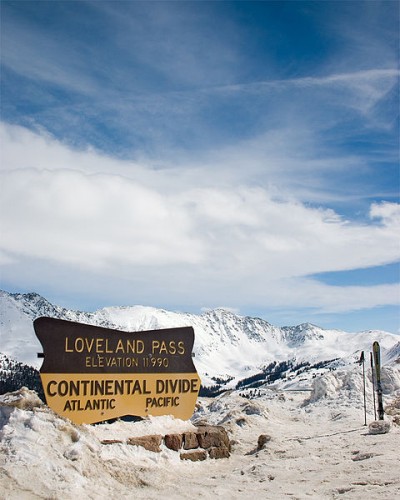 With only an arm and part of his face emerging from the snow, Jerome Boulay was trapped for four hours in the aftermath of an avalanche that was Colorado's deadliest since 1962.
According to the Associated Press, six men had been hiking the mountains to the west of Denver when the avalanche triggered. All six were experienced snowboarders and familiar with Loveland Pass near Mount Sniktau, where the avalanche occurred. Details emerging from authorities show that the group was adequately prepared for an avalanche, packing emergency airbags, breathing devices, and other gear for the worst-case scenario. They even checked the Colorado Avalanche Information Center's (CAIC) bulletin and planned accordingly, aiming to travel on safer ground and leaving space between each person to reduce the risk that the entire party could be hit. Unfortunately, their gamble involved traversing a small distance of dangerous snow and that was where the avalanche struck.
Engulfing the group in mere seconds, all were buried underneath a thick layer of snow except for Boulay. The avalanche was roughly 800 feet wide, 600 feet long, and covered the area in 12 feet of snow. The snowboarders had no time to react before they were hit with its crushing force.
"It covered everybody," CAIC's director Ethan Greene said. "There was nobody left to call 911, nobody left to look for the buried, to help the one person who wasn't buried but couldn't get out."
The other five men perished under the snow. It is still unknown why they were not able to deploy their emergency equipment.
CAIC forecasters sighted the event and gathered a small search team from a nearby ski area to look for survivors. Boulay was found four hours after the avalanche, having dedicated his time while trapped attempting to free himself.  The survivor has declined all interviews.
Green said on Wednesday that avalanches can catch even veteran mountaineers off-guard, and enthusiasts should always keep abreast of weather conditions as well as what to do in an emergency.
"Nobody's immune from getting caught in avalanches. It doesn't matter how long you've been doing this, how athletic you are. … Everybody can get killed. It's an equal-opportunity hazard," Greene said.
Image from Christopher Morrison on the Wikimedia Commons