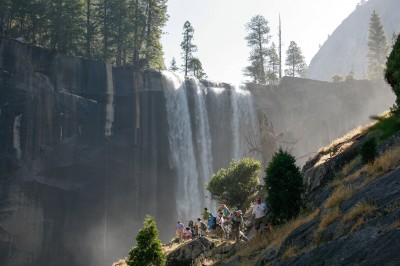 As smartphone technology advances, battery lifespan seems to have a habit of shrinking. During long forays in the outdoors, hikers and other outdoorsmen may realize too late that their mobile devices have turned themselves off. Now a Seattle company is offering a free app for iPhones that might make adventuring just a bit safer.
Appropriately named "Bugle," the app allows users to upload emergency contacts and appropriate information into cloud storage, where it will be saved regardless of network availability or whether the phone is turned on. Users will then check in on the app at regular intervals. If a check-in time is missed, the app will send a notification to the emergency contacts listed with user-uploaded instructions on2what steps should be taken.
While this system may lead to a few false scares, it offers hikers a life preserver if they find themselves in a sticky situation and without access to a phone. The app was originally created by two hikers who collaborated on similar ideas so that their own adventures might be safer. Steve Grind and Matt Witcher are the brains behind Inti Inc., and have developed the app with input from their local Search and Rescue professionals. Of course, they also wanted it to be free.
"We're outside or traveling all the time," says Grind. "We always found ourselves wishing we had an easy way to tell people about our plans. It's a terrible feeling to find yourself out hiking after dark and to suddenly realize that nobody knows where you are or when they should start looking for you if you got lost or hurt. We created this as much for ourselves as we did for you."
Bugle is available here for the iPhone. An Android version is currently in development.
Image from Alex E. Proimos on the flickr Creative Commons