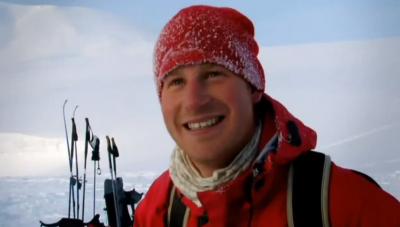 Prince Harry of Wales plans to join four wounded soldiers in a journey to Antarctica to benefit a veterans' charity. The younger son of Britain's House of Windsor had previously embarked on a trip to the North Pole in 2011 as part of a documentary film, Harry's Heroes, but returned in time to attend his brother's wedding. According to the Telegraph, Prince Harry is expected to announce his participation along with the official launch of Walking With The Wounded polar challenge. The 28-year-old prince is one of the international charity's most vocal patrons and a veteran of two tours in Afghanistan.
"I guess I have three different lives," Prince Harry said. "One is my military life, one is my private life, one is the public stuff. But me as a military man is my number one favourite, because I get to spend time with people like this."
Of the expedition roster, Prince Harry will be the only uninjured member. That however, doesn't mean that he won't be appreciated by the team.
"We'd be absolutely delighted if he came along," said Captain Disney, who joined the prince on his 2011 expedition. "He's one of us."
Captain Disney had his leg amputated after a Taliban rocket struck his armored vehicle, yet that will not deter him from joining Prince Harry to yet another romp at the ends of the world.
"I know he'd want to be involved," Disney said of the prince. "He's a soldier–of course he'd love to do this. But first and foremost I'd like him to be there because he's a really good bloke."
The aim of the expedition is to draw attention–and funds–to Walking With With The Wounded, a charity whose primary goal is to ensure that disabled veterans receive the best of treatment and care. The prince's presence will surely turn a few eyes–and checkbooks–towards the organization.
The expedition itself is formatted to be a bit of a race between the British, American, Canada, and Australian teams. Competition will be friendly and meant to symbolize not only the fortitude and determination of its participants, but also the unity between the allies. The prince is expected to join the British team and reach the South Pole near December 17. The expedition will span 205 miles across the icy surface of Antarctica on skis and boots. It will reportedly be the most arduous undertaking by a royal family member.
You can watch the first and second parts of the documentary Harry's Heroes below.
Part one:
httpv://youtu.be/Sj3ykpoilHM
Part two:
httpv://youtu.be/7rD7hDSJPgA
Image screenshot of video by MyDigitalRealm on YouTube