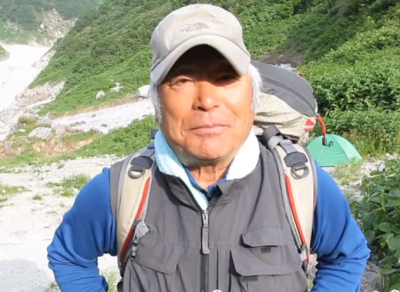 Yuichiro Miura was once the oldest man to climb the world's most famous mountain, and the first to ski down it. Born to a family of skiers, both Miura's father and his own son garnered worldwide fame on the slopes, and the 80-year-old is no slouch either. In 1970 he captured global attention with a harrowing 6,600-foot ski run down Everest that ended with a 1,320-feet fall. Miura had use of parachute on the journey, which took a little over two minutes. The parachute insured that he stayed at a relatively safe speed, but nonetheless Miura lost control and began sliding down towards the drop. As the skier began tumbling helplessly down the mountain, Miura–and his team–thought it was possibly his last few seconds alive. Fortunately, he managed to stop himself just 250 feet from a crevasse.
While exhilarating and certainly the dream of any extreme skier, the trip up Everest took its toll on Miura's expedition. Eight members of the team succumbed to the hazards of the mountain and died. A documentary made on the bittersweet event later won an Academy Award.
The video below is from the 1970 expedition:
httpv://youtu.be/piNRRg7WuG8
Now, five years since his last battle with Everest, Muira intends to see the summit one more time. According to Discovery News, he will fly to Kathmandu this month and plans to begin the climb in May.
"Making another attempt at 80 will boost my courage, willpower and motivation, bringing the ultimate anti-aging effect as a result."
The record holder for the oldest person to reach Everest's summit currently belongs to Nepal's Min Bahadur Sherchan, 76. That can all change with this upcoming climb.
Muira himself professes an indifference to who holds the record. For the mountaineer, it is about self-improvement and discovery.
"My muscle power has improved since I was 70," he said. "My willpower threatened to go down when I was in my early 60s but I have managed to hold myself up."
Image screenshot of video by SankeiNews on youtube