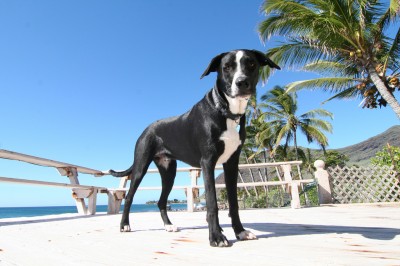 Sometimes hunting dogs are more than just hunting companions. They are also friends, watchdogs, and occasionally saviors.
According to the Honolulu Star-Advertiser, 36-year-old Chad Chun was hiking in the wooded area near his house in Keaau, Hawaii on Saturday when he lost contact with relatives. Chun is reported to have a condition that requires regular administration of medicine.
Family members and friends began combing the area around his house, in Hawaii's Paradise Park, with hunting dogs. The canines found Chun disoriented, dehydrated, and with a number of minor cuts. An ambulance transported the hiker to a nearby hospital for treatment. Police speculate that a health problem had caused Chun to remain in the forest. His family's quick thinking and speedy recovery of the missing hiker helped Chun avoid further complications.
With excellent senses and experience tracking wild animals, a number of hunting dog breeds also make good rescue workers. Scent hounds especially can track over wide distances and have the most sensitive noses among canines, which are often popularized in film and television.
Image from Mish Sukharev (MiiiSH) on the flickr Creative Commons