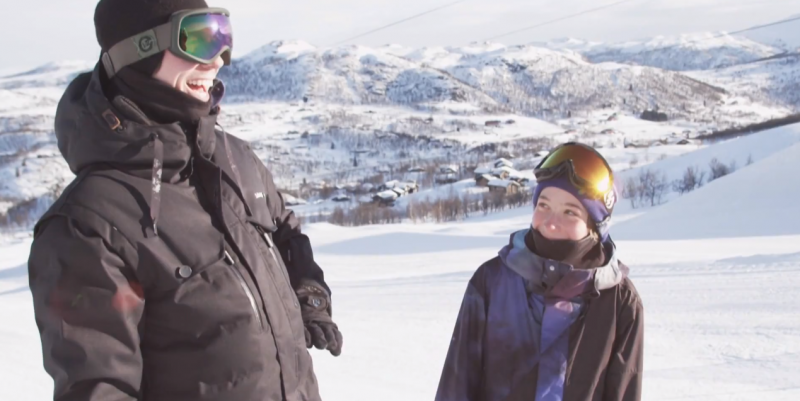 Thirteen-year-old Marcus Kleveland is known to the snowboarding world as a snow-bound prodigy, and he further cemented that reputation earlier this week. According to sponsor Red Bull, the young athlete landed a triple cork off a specially-built ramp in Vierli, Norway, making him officially the youngest person to successfully complete the maneuver.
"I was inspired when I saw Torstein Horgmo landed the triple cork for the first time three years ago," Kleveland said. "Since then I have wanted to try it, and the first time I dared to try was at the Red Bull Performance Camp in Sun Valley last year. But the jump there was too small, and I landed on ice. Now everything was perfect!"
Horgmo, who garnered international fame for pioneering the triple cork, also won the snowboard big air competition in the 2013 Winter X Games. The kicker? He did it with a much harder version of the move: a switch backside triple cork 1440, which earned him a perfect score of 50.
Following in Horgmo's legacy is Kleveland, who has been snowboarding since he was three. The Norwegian grew up in the some town of Dombas where mountain sports were a tradition. More than that, Kleveland is definitely passionate about the sport.
"This is something I do for myself, because I think it's fun. Nobody is pushing me," the teen says.
With an abundance of talent and plenty of time, Kleveland has room to grow. This is one young athlete to keep your eyes on.
httpv://youtu.be/jabh6GWZug0
Image screenshot of video by Outsidetelevision on youtube