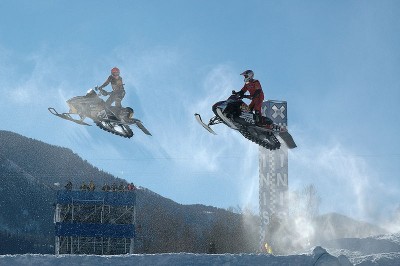 The Winter X Games and its organizer ESPN have announced that future events will no longer host the best trick competition. Furthermore, the Moto X best trick in the Summer X Games has similarly been removed.
According to ESPN, the decision was being debated even before the death of 25-year-old Caleb Moore, who died due to injuries sustained from an accident in the freestyle finals.
It was the first death in the history of the X Games since the competition began in 1995.
"Moto X Best Trick and Snowmobile Best Trick were not dropped in response to what happened in Aspen," an ESPN representative said. "This decision was under consideration before Aspen, and, in fact, our review of Snowmobile Freestyle continues."
Moore's death did provoke event officials to begin reviewing safety measures and to call off a snowmobile demonstration in the European wing of the X Games scheduled for France. Many athletes are disappointed by the removal of the best trick competitions, but others have voiced understanding of the decision. In the past the these competitions provided incentives for athletes to excel and push themselves further to perform a new trick. As the stakes grew increasingly high, competitors find themselves daring increasingly thrilling–yet dangerous–maneuvers.
"Progression in these sports obviously comes with more risk," said a network spokesperson. "Nobody can eliminate risk in its entirety, but what we can do is focus on providing world-class events that are as safe and organized as possible."
The following statement was released by ESPN earlier this week:
This change reflects our decision to focus on motor sports disciplines which feature athletes who also compete in multiple, world-class competitions [e.g., professional events and tours] reflecting the highest degree of athlete participation, competitive development and the global nature of our X Games franchise. Over the past 18 years we have made more than 60 changes to our competition lineups at X Games events to capture the evolution of the sport and these continue that growth.
Image from Arthur Mouratidis on Wikimedia Commons