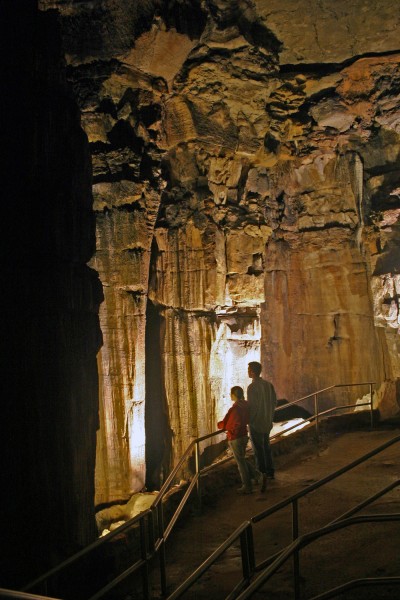 Mammoth Cave National Park draws large crowds to the central Kentucky attraction, but proposed budget cuts might make those crowds a bit smaller.
According to courier-journal.com, $316,000 in cuts may mean that one of the two ferries that carry visitors across Green River will be removed from service. Rangers and seasonal park personnel will also be diminished and some tours to be cancelled. Overall, park officials expect as many as 28,000 fewer guests to tour Mammoth Cave, which is recognized as the world's longest cave system.
The cave recently broke 400 miles long after explorers found an additional 10 miles of caverns connected to Mammoth Cave. However, many parts of the caves will be barred to visitor access because of the new cuts, which is caused by the national sequester. A variety of cave tours to the more visited parts of the cave are still open however, where guests can see a number of bat species, cave crayfish and salamanders.
The interior of the cave system offers a view of natural wonders such as flowstone, wide-open caverns, and the "River Styx," the cave's underground waterway. In the words of early guide Stephen Bishop, the cave is a "grand, gloomy, and peculiar place."
Mammoth Cave National Park is also open for bike riding, camping, and horse riding outside the cave.
Images courtesy Mammoth Cave National Park