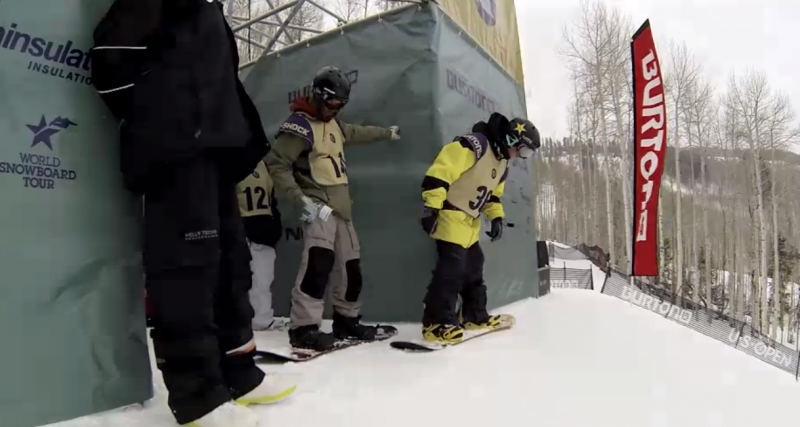 The 2013 Burton U.S. Open is only one of several stops on the World Snowboard Tour, but it is a highly competitive one. The 2013 Championships will also be the first to take place in Vail, Colorado, far removed from the event's usual locale in Vermont. Over 100 of the world's top athletes arrived to take their place at the event–and they're hoping, on the podium as well–including famous names like Shaun White, Kelly Clark, Aymu Hirano, Jamie Anderson, and many more.
"The Burton U.S. Open is by far the most experienced slopestyle event worldwide, and it was the first high level slopestyle competition on the World Snowboard Tour, setting the bar when it comes to course quality," Fabia Gruebler told USA Today after the event kicked off earlier this week. Competition moved briskly with slopestyle finals concluding Friday and Saturday. Unfortunately, the World Snowboard Tour website hit a snag when the live broadcast of the event was blocked in France and the U.K. The competition will end on March 2.
Burton is a world leader in snowboards and slope equipment. The company commands a hefty influence with over 4,000 stores globally and a sizable online presence. Burton hosted the U.S. Open for nearly 30 years in its birthplace of Vermont before moving to Vail, a decision that was hailed by many as a bold new move.
You can view rankings, scores and athlete interviews as they come in on the Burton website.
Image screenshot of livestream on Burton.com