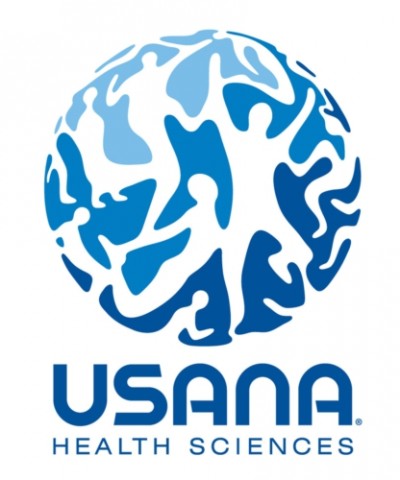 USANA Health Sciences Inc. , a global nutritional supplements company, congratulates Women's Ski Jumping USA athlete Sarah Hendrickson on winning gold at the FIS Nordic World Ski Championships in Val di Fiemme, Italy and becoming the 2013 World Champion. Hendrickson is the second American to win the title since teammateLindsey Van won the inaugural event in 2009.
"We are extremely proud of Sarah's recent accomplishments and what this signifies for this incredible sport and the rest of the Women's Ski Jumping team," said USANA Chief Communications Officer Dan Macuga. "With Sochi less than a year away, we are confident that these young women will make great strides at their Winter Games debut."
Out-jumping World Cup overall title winner Sara Takanashi, of Japan, Hendrickson soared 106 meters on her first jump to take a 3.3 point lead over Takanashi and then secured gold with an impressive second jump of 103 meters.
"The emotion I felt was overwhelming," Hendrickson said. "After the first jump I knew it was in the cards for me to win, but before the second jump I was a little skeptical. I didn't know if I would be able to pull it off. Then when I hit the ground and the buzzer went off, my team ran out to hug me. I can't even explain how happy I was."
The young Utahn recently graduated from Park City's Winter Sports School and has eight podium finishes this season with two more competitions remaining. Already considered a Sochi favorite, Hendrickson is now focused on training for her sports official Olympic debut and becoming a part of history.
"Jumping is 80 percent mental and 20 percent physical. It's one of the hardest sports because of how fast and precise it is," the 18-year-old said. "I spend three days a week in the gym working on strength training and six days a week in all training. Keeping healthy all around is vital and I am thankful to have USANA and its products as part of my routine."
Billy Demong, Taylor Fletcher, Bryan Fletcher and Todd Lodwick, USANA brand ambassadors and members of the U.S. Nordic Combined Ski Team, also made a podium appearance at the World Championships, winning bronze in the Nordic combined event. This is the first time the U.S. squad has ever medaled in the event at the international competition.
For more information about USANA's products and company, visit USANA.com.
Image courtesy USANA