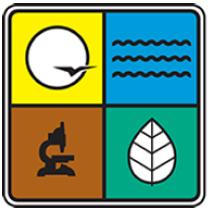 The public is invited to bring their ideas to an informational meeting Tuesday, Oct. 23, at Bennett Spring State Park near Lebanon. Sponsored by Missouri State Parks, the informational meeting will begin at 6 p.m. in the nature center classroom.
Staff from the park will present information about the park's operations, resource management and recreational developments. The agenda will include a summary of the activities during 2012 and future plans for the park. Visitors will be invited to share comments on the park's goals, objectives and new initiatives.
This informational meeting is part of an ongoing effort by Missouri State Parks to ensure citizens have input on facilities and services offered in state parks and historic sites. People requiring special services or accommodations to attend the meeting can make arrangements by calling the park office at 417-532-4338.
Bennett Spring State Park is located 12 miles west of Lebanon on Hwy. 64. For information about state parks and historic sites, visit mostateparks.com. Missouri State Parks is a division of the Missouri Department of Natural Resources.
Image courtesy Missouri DNR