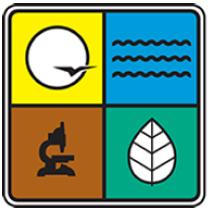 Enjoy a fall day of fun at the Family Fun Festival Oct. 20 at Wallace State Park near Cameron. Sponsored by Missouri State Parks, the free event will include guided hikes, games, programs and a campsite decorating contest. Visitors should meet at the campground amphitheater.
At 10 a.m., you are invited to a Fall Colors Hike on the Skunk Hollow Trail, which will take approximately 30 minutes. For the Find the Pumpkin contest, each trail in the park will have one small pumpkin hidden along the path. If you find the small hidden pumpkin, you will win a big pumpkin.
At 2 p.m., Operation WildLife will present the Night Shift, a live owl program. Operation WildLife provides rehabilitation services for injured and orphaned wild animals as well as wildlife education.
A campsite decorating contest will let campers show their creativity with any fall or Halloween decorations. The contest will begin at 7:30 p.m. and prizes will be awarded to the winners. Refreshments will be provided.
Wallace State Park is located seven miles south of Cameron on Highway 121. From Interstate 35, take Exit 48, go south on Highway 69 for one-half mile. Then take Highway 121 for one mile to park entrance. For more information about the event, call the park at 816-632-3745. For information on state parks and historic sites, visit mostateparks.com. Missouri State Parks is a division of the Missouri Department of Natural Resources.
Logo courtesy Missouri Department of Natural Resources