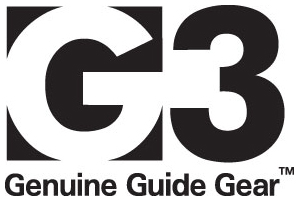 Newly created position reflects brand growth in recent years.
G3, the independent, industry-leading manufacturer of skis, bindings and ski accessories, this week hired industry veteran Gord Bailey to the newly created position of VP of Sales and Marketing.
In this post, Bailey will oversee G3's growing sales, direct marketing initiatives, and work closely with founder and President Oliver Steffen to direct future brand and product strategy.
A native of G3's home country of Canada, and well-known in the ski and outdoor industry, Bailey worked for 15 years at Garmont North America, where he held the roles of President, VP of Sales and Marketing, and general manager overseeing Canadian distribution during his years with the company. Prior to that, he worked for a decade for Exel, the nordic ski pole and accessory manufacturer.
Steffen said that Bailey brings a unique perspective to G3, and that the newly created VP role was designed to align with the company's needs as it continues its growth trajectory.
"G3's increasingly broad mix of skis, bindings, climbing skins and a full line of ski accessories means we need to think more and more strategically about how we can best work with our retail partners and distributors, and how we can most effectively deliver products that meet G3's reputation for innovation," Steffen said. "With a quarter century in the ski business, Gord knows how things are changing and evolving in skiing, and how to most effectively work with G3's partners. That made him the logical choice for this role."
Bailey said he was attracted to work with G3 because there are few ski brands with G3's track record for innovation that are still independent and entrepreneurial, with such a solid brand identity and continued opportunity for growth. This fall, three new G3 skis won five separate media awards from four different ski-focused publications, Skiing, Powder, Freeskier and Backcountry magazines.
"Over the past 18 years, Oliver has really invested at the R+D level at G3 and remains truly excited about the products, the sport and the people. You see that reflected in G3's strong customer base and business partners," Bailey said. "The fact that G3 has so much blue sky as a brand really made this an appealing opportunity."
Logo courtesy Genuine Guide Gear