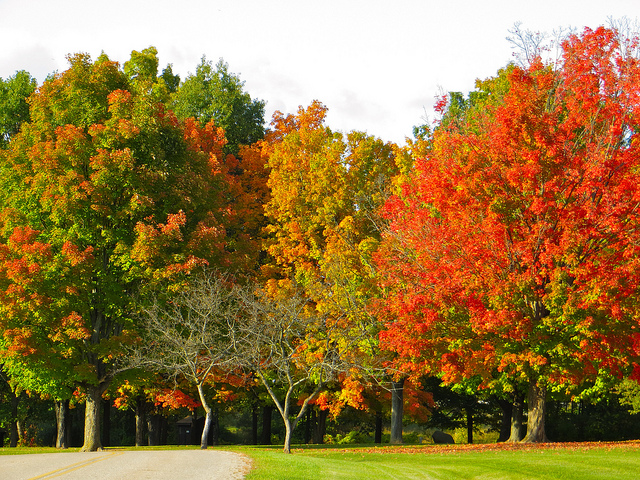 If you have plans to visit some stunning fall foliage this season, you may have to get going a little earlier than expected. Horticulturists at Michigan State University predicted that the season would begin earlier than normal because of the lack of rain, cool nights and warm sunny days – all of which contribute to an early season.
The western Upper Peninsula of Michigan is already seeing near-peak colors at higher elevations. Moderate color appears at the northern half of the lower peninsula and almost all of Wisconsin. Southern Michigan and Ohio are still experiencing low color or no color change at all.
This past Saturday, the fall colors were at about 60 to 80 percent in select parts of the Upper Peninsula and the mid-northern part of Wisconsin, according to the Foliage Network. The Foliage Network publishes a twice-weekly report on fall colors and peak times. Moderate changes of  30 to 60 percent were visible from most of Wisconsin and the northern half of Michigan's Lower Peninsula and the Upper Peninsula. There was about a 25 percent color change west of the thumb and Port Huron.
Image from ellenm1 on the flickr Creative Commons