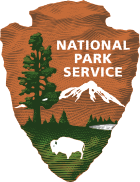 A press conference to provide information on Columbus Day Weekend in Biscayne National Park will be held at 10:00 am on Thursday, October 4 at the park's Dante Fascell Visitor Center, located 9 miles east of Homestead at 9700 SW 328 Street. Representatives from the National Park Service and partner agencies will be on hand to discuss special rules and regulations for the weekend, boating safety, and the significance of the event. Relatives of people who have died in boating accidents in the park and associated with Columbus Day Weekend will also be on hand. Pooled B-Roll and interview video footage shot on location in the event anchorage is available through WSVN Television. Contact Christiana Admiral at 305-230-1144, x018 for access to the FTP site where the footage can be downloaded.
The 57th Annual Columbus Day Regatta occurs outside of NPS boundaries during Columbus Day Weekend (October 5-8); however, in recent years, thousands of revelers have gathered within the park for informal gatherings that are increasingly rowdy, making it difficult for law enforcement to maintain a safe, low impact visitor experience. In the past ten years, six individuals have been killed in boating accidents during Columbus Day Weekend parties. Seagrass beds within Biscayne have sustained serious damage from vessel groundings.
What should be an enjoyable weekend out on the water is increasingly becoming a serious matter for law enforcement with multiple agencies coordinating with the NPS to enforce laws, such as "rafting" of vessels, excessive noise violations, and illegal commercial activities. With fines easily exceeding $5000, it is important for the public to be aware of potential concerns posed by a visit to Biscayne during Columbus Day Weekend.
For additional information about the park, visit www.nps.gov/bisc . For regular updates from the park, "like" us on Facebook at www.Facebook.com/BiscayneNPS , or follow us on Twitter at www.Twitter.com/BiscayneNPS.
Logo courtesy National Park Service