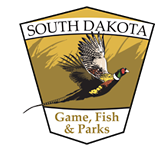 Gov. Dennis Daugaard has joined with states nationwide to proclaim June as Great Outdoors Month.
In the proclamation, Gov. Daugaard states that a connection with nature is an essential component of our physical well-being – time outside combats obesity and diabetes, reduces stress levels, and decreases symptoms of Attention Deficit Disorder and Attention Deficit Hyperactivity Disorder.
Many opportunities for outdoor activities are provided by the South Dakota Department of Game, Fish and Parks in its efforts to expand and enhance state parks, protect our wildlife heritage, and create programs that introduce youngsters to the wonders of the outdoors.
Several notable outdoor recreation opportunities will take place in June, including the following events:
In addition, a number of outdoor programs will be held across South Dakota in state parks during June, including bird walks, outdoor cooking demonstrations, hikes, fishing derbies and nature programs. For a list of upcoming events, visit www.gfp.sd.gov