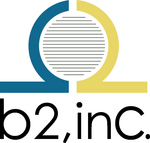 Boardworks Surf, one of the leading brands in standup paddleboard design and manufacturing, has appointed communications agency b2,inc. to manage public relations for its Show UP and Blow Up SUP Demo Tour.
The 13-city demo tour, featuring stops in Alabama, North Carolina, Tennessee, Virginia, Colorado, Montana, Idaho, and Utah, will host product demos, races, clinics and much more. Participants new to the sport will find out what SUP is all about and have the chance to test the new inflatables, Badfish river specific SUPS as well as touring and racing SUPs, take SUP lessons and even take part in several competitions.
"b2,inc. understands the paddling world so well and has delivered for us on other projects. We're stoked about the partnership and know they'll get us the most exposure possible to make this SUP tour a great success," says Boardworks Surf marketing manager Gretchen Gamble.
"We're really excited to work with the Boardworks team on promoting the SUP demo tour," says b2,inc. principal Tim Braun. "The interest in standup paddling is so strong right now, and Boardworks Surf is a driving force behind its growth, especially with paddling on inland waterways and river surfing."
With offices in Basalt and Steamboat Springs, CO, b2, inc. provides strategic marketing and media relations services for the outdoor recreation, lifestyle sports and green-focused brands.