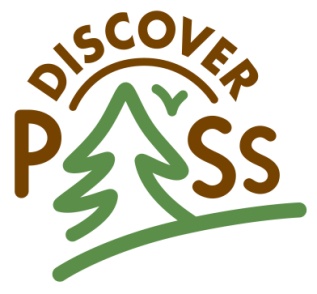 A single, state recreation land pass now can be used on either of two motor vehicles, thanks to new legislation signed today by Gov. Chris Gregoire.
The change takes effect immediately. Holders of previously issued annual passes may enter a second vehicle license number on their existing pass.
Pass transfer between two vehicles also applies to vehicle access passes (VAPs) issued free with purchases of annual fishing and hunting licenses for access to Washington Department of Fish and Wildlife (WDFW) recreation lands and water- access sites.
"The Discover Pass is a great way to experience some of Washington's most extraordinary places and this legislation makes it even easier to visit our state parks and recreation lands," said Gov. Chris Gregoire. "Our parks, some of the best in the world, rely on user support and this small investment to enjoy our public lands is well worth it."
The Discover Pass was created by the 2011 Legislature and took effect last July. The pass — required to park motor vehicles in state parks and other state recreation lands — was created to make up for reductions in state general fund support for state recreation lands. The new modifications were adopted in Engrossed Second Substitute House Bill 2373, originally sponsored by Rep. Kevin Van De Wege and Rep. Steve Tharinger.
The annual Discover Pass is sold for $30 and provides vehicle access to millions of acres of state recreation lands managed by the Washington State Parks and Recreation Commission, WDFW and the Washington Department of Natural Resources (DNR). One-day passes are available for $10 but are not transferable.
The Discover Pass is sold through state vehicle-licensing outlets, at state parks, at some retail businesses and through WDFW's recreational licensing system, known as the Washington Interactive Licensing System (WILD). Transaction and dealer fees may apply.
Eighty-four percent of Discover Pass revenues go to State Parks, while WDFW and DNR each receive 8 percent.
So far, revenue from Discover Pass sales has come in at less than half of original projections. Projected sales through the end of 2011 were $19.38 million, while actual revenue for the period was $8.2 million.
"Customers have asked for transferable passes, the agencies sought this change and the Legislature has responded," said Don Hoch, State Parks director. "Customer survey results indicated that pass transferability between two vehicles could boost support for the Discover Pass. We are optimistic that the change will lead to greater public support and participation. We now depend on the Discover Pass to keep state parks and other state recreation lands open for public use and enjoyment."
The new legislation also allows for future development of new types of Discover Pass products and provides flexibility in how they are implemented.
For more information, visit the Discover Pass website at www.discoverpass.wa.gov.