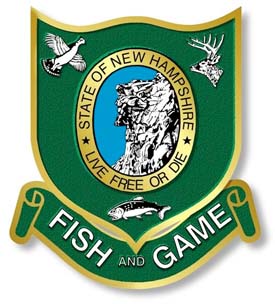 Concord, N.H. — Adams Point Road and the Adams Point Boat Access Site in Durham, N.H., will be closed on Saturday, October 22, because of construction being carried out by the New Hampshire Fish and Game Department in cooperation with the University of New Hampshire.
Construction in the area is expected to continue through mid-November, 2011, and additional short-term closures are expected. Closure dates will be posted on the N.H. Fish and Game website at http://www.wildnh.com/access.
Except for the specific closure days, such as October 22, Adams Point Road and boat ramp, as well as the Adams Point Wildlife Management Area, remain open for public use, however, potential visitors should note that the road is narrow and construction delays are likely, and parking is limited. Outdoor recreationists should note that the use of trailers on the road is not advised.
New Hampshire's Public Boat Access Program is funded through boat registration fees and Federal Aid in Sport Fish and Wildlife Restoration funds.
The New Hampshire Fish and Game Department's Facilities Construction and Lands Division acquires land for public water access sites, refurbishes existing sites and builds new public boat access areas.