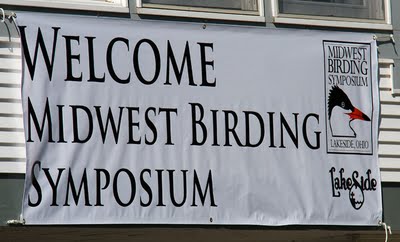 C
olumbus, OH – The Lake Erie Birding Trail, a series of 84 premier birding locations along Ohio's north coast, was unveiled during this year's Midwest Birding Symposium in Lakeside, Ohio, according to the Ohio Department of Natural Resources (ODNR), Division of Wildlife.
A birding trail is a directory of the most productive and accessible birdwatching sites in an area with the goal of bringing people to the birds. The Lake Erie Birding Trail closely follows the Lake Erie Coastal Ohio Trail, a national scenic byway designated by the Federal Highway Administration which follows along Ohio's 312-mile coastline.
Birdwatchers wanting to learn more about the trail can visit lakeerieohiobirding.info to find maps, lists of amenities, an annotated checklist of bird species found along the lake, identification tips, an events calendar, visitor information, and many other birding resources. Birders can also get real-time updates by following @LakeErieBirding on Twitter.
Birding trail partners include the Ohio Division of Wildlife and The Ohio State University's Ohio Sea Grant program. The trail sites represent more than 30 federal, state, county, and local park districts and management agencies.
In 2006, there were an estimated 4.3 million wildlife watchers in Ohio. Approximately 120,000 out-of-state birders visited Ohio in 2006, with Lake Erie being the most popular destination. These groups spent more than $1.2 billion in Ohio in 2006 alone. Money is spent on supplies, lodging, gasoline, travel expenses, and food. Every dollar is a boost to Ohio and its local economies.
The ODNR ensures a balance between wise use and protection of our natural resources for the benefit of all. Visit the ODNR Web site at www.ohiodnr.com.