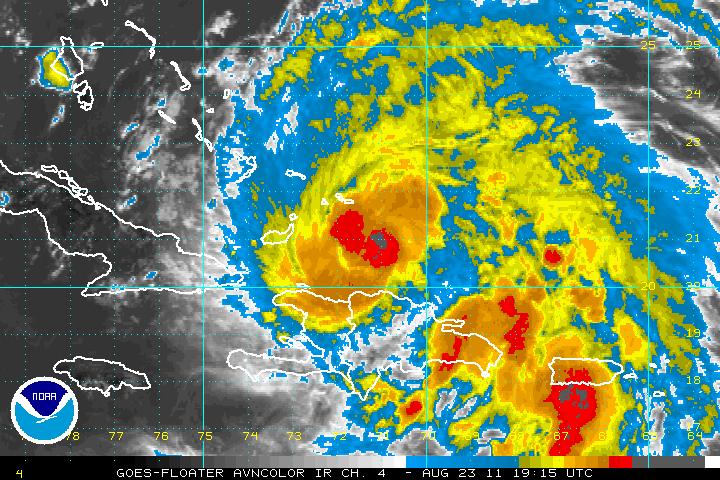 ALEXANDRIA, Va., August 23, 2011 – Any way you look at it, boaters have been lucky lately with hurricanes – but that luck may be about to run out.
The last major storm to make US landfall was Hurricane Ike in 2008. However, forecasters now say Hurricane Irene, currently churning near the Bahamas, will likely skirt the east coast of Florida on Friday and is currently predicted to make landfall on the North Carolina coast as a Category 3 or 4 storm this weekend. Boat Owners Association of The United States (BoatUS) is urging boaters to take steps now to prepare and has some online help with the web's most complete Hurricane Resource Center designed specifically for boaters at BoatUS.com/hurricanes.
The website offers easily downloadable storm planning materials including a hurricane preparation worksheet, an in-depth Guide to Preparing Boats and Marinas for Hurricanes, and checklists for what to do before and after a hurricane strikes. Sample hurricane plans for boat and yacht clubs, as well as up-to-the-minute storm tracking tools with live satellite images are also offered.
While the safest location for a boat during a storm is on land, boaters may also want to ask their insurer if their policy offers help in paying for the cost of a storm-related haul-out. Boat owners seeking the services of a professional delivery captain to move a vessel to a safe location can go to the BoatUS Captains Locator at http://www.BoatUS.com/procaptains.
To give boaters an idea of the kinds of damage expected with a significant storm, and how some failed to prepare, the Association also offers a series of 13 short videos shot in 2008 on location in the Houston, Texas, region by the BoatUS Marine Insurance Catastrophe Response Team after Hurricane Ike. They can be viewed at www.BoatUS.com/podcasts.
About BoatUS:
BoatUS – Boat Owners Association of The United States – is the nation's leading advocate for recreational boaters providing over half a million members with government representation, programs and money-saving services. For membership information visit www.BoatUS.com or call 800-395-2628.