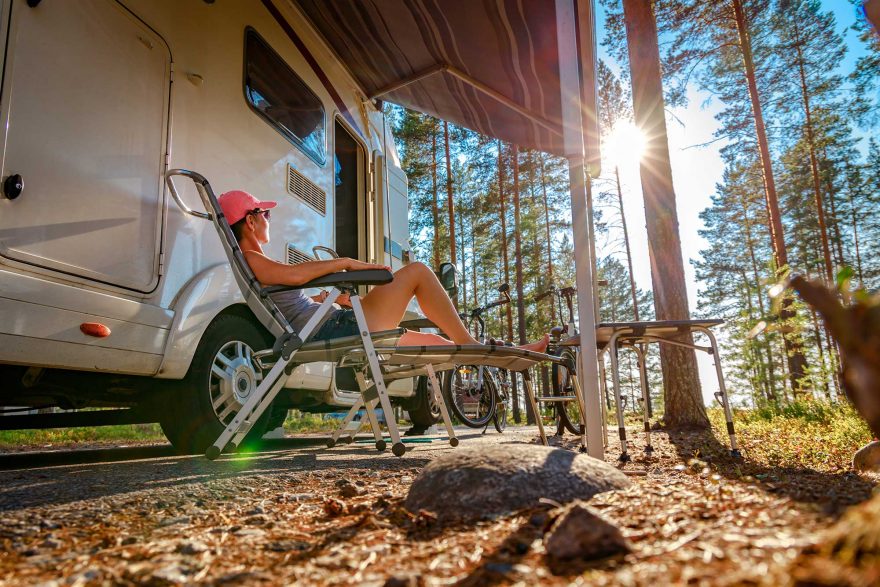 Did you recently purchase an RV? Thinking about purchasing an RV? Borrowing or renting an RV for an upcoming vacation?
We're here with a handy guide to make sure you have everything needed for your upcoming weekend trip or month-long vacation. These items are not meant to be all-encompassing just some items that have made RV'ing an even more enjoyable experience.
If you recently purchased an RV, then you are not alone! Data from the RV Industry Association shows that RV sales increased in 2020 and are continuing to skyrocket in 2021 — with February '21 having a 30 percent increase in sales compared with February '20. In my area, campsites are fully booked a month in advance right now.
So, if you're piling into an RV with your family, you want to be sure to have the best RV accessories to make your trip fun and easy-breezy! Here are our picks for must-have RV accessories: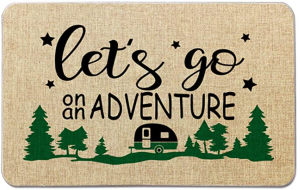 Doormat
One of my first necessities (that can be commonly forgotten) is a doormat. This simple item can help keep your new home drastically cleaner.
Some of my favorites are linked below:
Gloves
Disposable gloves aren't necessary when dumping your tanks but they sure are nice. We just bought a pack on Amazon to have plenty whenever needed.
Over the Shower Caddy
This is another thing that can make your life much easier on the road. Many RVs don't have a ton of bathroom storage, and even then, you risk it falling while traveling. Having a caddy gave us an easy and safe way for all the shower essentials to travel. The big thing is finding one with sides.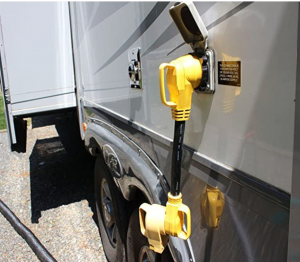 Power Adapters
Not all power is equal. The power connections you have (without an adapter) can control where you camp. Having an adapter can ensure the ability of power. It is recommended to have a 30/50-amp power adapter and a 20/30-amp power adapter. Check your RV to ensure that you have the correct adapters.
5-Gallon Water Can
While most people have water in RVs, it is never a bad idea to have extra water on hand, just in case. This water jug is handy to fill up water bottles before hiking or other adventures. They can be refilled at campsites with spring water or at gas stations/grocery stores with filtered water.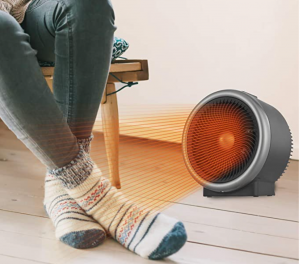 Heater/Fan Combo
Having a heater/fan can be beneficial both for regulating temperature and providing background noise. If the weather is nice, we won't use our a/c and just turn on the fan/heater. We bought a small, combo one because it saves space and it works well for our curtained off, sleeping area.
Apps for Finding Campgrounds
This could be an article in and of itself, but I wanted to include some of the apps that we have found most helpful in finding great campgrounds while traveling. Most of these can be found in your app store or google play.
This list is not all-encompassing — just a few different things that have made our vacations and weekend trips a little easier. As you travel you will learn some things that you don't want to travel without and adjust your list accordingly. Have something to add to the list? Comment below and happy adventuring!
Michelle Bufkin Horton is a freelance communication specialist who enjoys a variety of outdoor activities including hiking, disc golf, kayaking. She shares those passions at @agandadventure on Facebook and Instagram.
We are committed to finding, researching, and recommending the best products. We earn commissions from purchases you make using the retail links in our product reviews. Learn more about how this works.
Feature images by Andrey Armyagov, Shutterstock