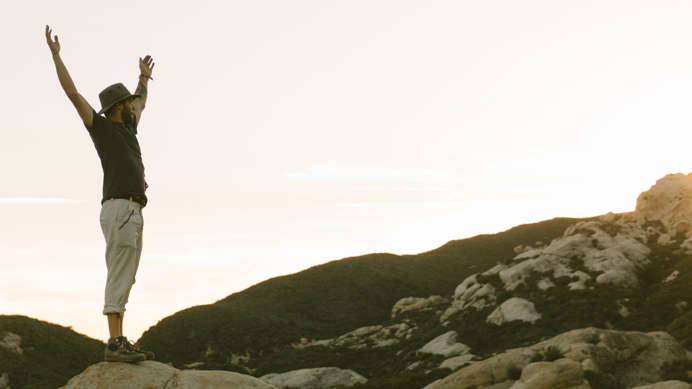 It's happened to the best of us: After a day of hiking or a weekend of camping, we come home with painful, sunburned skin. You can protect yourself better from the sun, however, with a Tilley hat. One of the most 
Tilley was established in 1980 when the founder, Alex Tilley realized he didn't have a proper hat for sailing — and he couldn't find one, either. He saw the need, and Tilley was born as a hobby project. After three months of prototyping, Tilly began selling the hats at boat shows, still as a hobby. Once Tilley realized the hat's popularity, his business grew beyond a simple hobby into what it is today.
Tilley hats are handmade; each one is created with 23 pairs of hands that follow a precise 41-step process. These hats are guaranteed for life and block 98% of the sun's rays.
There are several types of Tilley hats made for different activities: camping & hiking, fishing & hunting, paddling & sailing, beach & leisure, and active, among others. They are available for men, women, and kids and average around $100 per hat.
Tilley hats are great for any adventurer, but they're pointless if you don't get one that properly fits you.
Just like trying on shoes, you need a hat that fits your head. Tilley hats sizing is easy. Before purchasing your Tilley hat, measure your head with a tape measure. Wrap it around your head, with the bottom resting just above your eyebrows.
Hold the tape measure comfortably and record the inches/centimeters you measure.
Give your measurements to Tilly, and the company will find the right size for you.
If you already know your hat size, Tilley recommends ordering one size larger than your usual size.
Tilley prides itself on comfortable hats, ones that should be worn low on your head and slightly loose. Its aim is that the hats "should be held on by gravity, not by painful pressure on your forehead!"
Tilley hats are meant to be worn comfortably all day without worry, and finding the right size for you is essential.
Whether you're enjoying a day of hiking, spending an afternoon on the beach or just going for a long jog, you can find the right Tilley hat for you, not just in type and material, but in sizing.