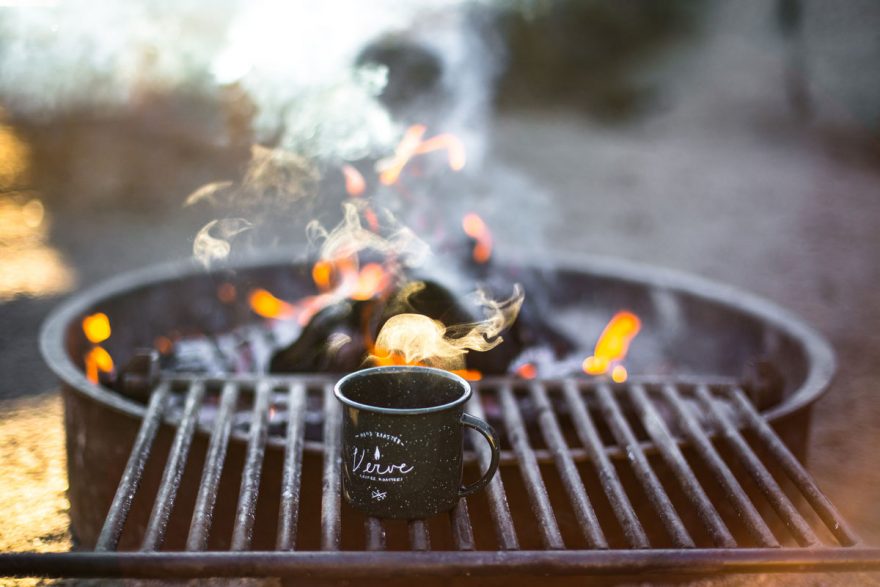 Sitting around a fire after a tiring day, listening to silence and cooking campfire food has to be one of the highlights of any successful camping trip. There is something almost spiritualistic about cooking on a campfire, even for the least spiritualistic people.
Maybe it's because it takes us back to our roots. Or, maybe it's because there are few worries and distractions when all you have to do is watch your food cook over dancing flames.
Cooking while camping doesn't need to be limited, either. People often assume that you have to settle for simple and boring meals, but we believe this isn't the case if you are just a bit extra-prepared. Fortunately, we've done a lot of the planning for you, so all that you need to do is check the items on this list and you're set for an awesome campfire experience.
The Cooking Essentials
Most, if not all of these items are widely considered as the essentials for a cooking while camping. Of course, you can pick and choose from this list because we'll almost certainly have listed more items than you actually need.
Stove (of any variety)
Fire starting equipment (matches and/or lighter)
Pots and pans
Food containers
Plates and bowls
Cutlery
Drinking equipment i.e. cups/mugs
Bottles or water container
Screen for blocking the wind
Pot grabber
Washing up equipment (soap and scourer/sponge)
Some Fancy Extras
Maybe you're cooking to impress or you just want to up your campfire cooking game. Well, here are some fancy extras items we would consider as luxuries (but well worth taking!).
Chopping board
Specific stirring/mixing equipment (spatula, whisk, stirrer)
Measuring utensils
Seasoning (salt, pepper, herbs)
Grill rack
Aluminum foil and plastic wrap
Camping chairs and table
Bottle and can opener
Drying cloth
Cool bag or box
Trash bags
Portable coffee maker
The Food List
Food: that's the equally important part. You should take food products which are non-perishable, won't get too squashed when transported, and taste good, of course! Further, you should attempt not to take so much that it will go to waste. It can be easy to get carried away and over-pack.
Another good idea is to make a 'morning', 'afternoon', and 'evening' food list to be extra sure that you don't miss anything out.
Tea and coffee
Energy bars
Snack bars (chocolate, cereal bars etc.)
Oats
Powdered milk
Drinking chocolate powder
Water
Grains and pasta
Soups
Sauces (for seasoning and cooking with)
Dried fruit
Meat which will keep for a few days (sausages, burgers, ribs)
Cooking spray/oil
Alcoholic beverages (keep cooled for maximum satisfaction)