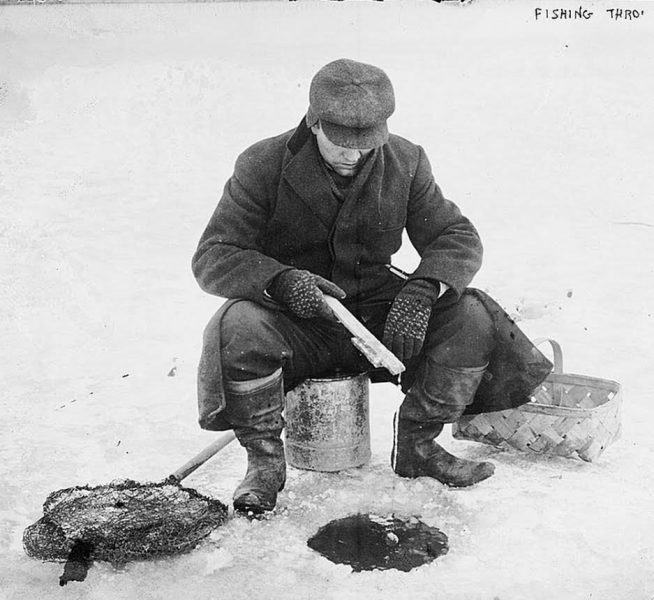 One you have prepared yourself for the cold and dressed in the appropriate warm clothing, you may think you are ready to begin ice fishing. However, there are a few other things that you need to consider before attempt to catch the biggest winter game fish that you can.
Before you start to enjoy the fresh air and solitude, make sure that you follow this checklist to help enhance your first ice fishing experience. With a few basic tips, you can spend hours in the great outdoors this winter and even bring home some freshly caught salmon or trout for dinner.
Fishing License
The first thing you need to do before going ice fishing is to apply for a fishing license. Without the correct license, you cannot go out onto the ice to fish, meaning this is the most vital piece of equipment you will need.
A fishing license is required no matter type of fishing you intent to do, including ice fishing. You do not need to apply for a specialist license to start ice fishing, but must ensure that your fishing license is up to date.
Research the regulations of your local area and the state to check that your application is correct and ensure you will not be unintentionally breaking any state laws. For an example, check out New York's regulations.
Specialist Equipment
Whilst ice fishing requires very little gear, there are some items of specialist equipment that will be helpful to you when beginning your new hobby.
The first thing for any new angler to invest in is a rod. When selecting a rod for ice fishing, try to choose from one of the more well-known brands, especially if you are just starting out. It is recommended that you opt for a medium action graphite rod of approximately 28-30 inches, as this works well for winter game fish.
You will also need a reel and line to begin ice fishing. It can be more cost effective to purchase reels and rods as a combination when choosing your equipment. A lightweight reel is best for ice fishing.
When it comes to lures or bait, many anglers prefer to use different sized jigs for ice fishing, as these do not require you to cast and retrieve them regularly.
Creating Your Ice Hole
To begin ice fishing, you need to create a hole in the ice, which requires an auger. This is the safest and most efficient method, allowing you more time to relax and concentrate on catching fish.
You can choose between power and hand operated augers to create a smooth hole through the ice. Beginners are advised to opt for a hand operated auger, as these are more lightweight, less expensive and do not require electricity or gas.
Power augers are useful for cutting multiple holes in the ice.
Clothing
It is common sense to wrap up warm; however, ice fishing does require some initial physical activity to get started.
It is best to dress in layers and pack extra hand or feet warming packs for later in the day. Outdoor footwear with suitable treads should also be worn on the ice.