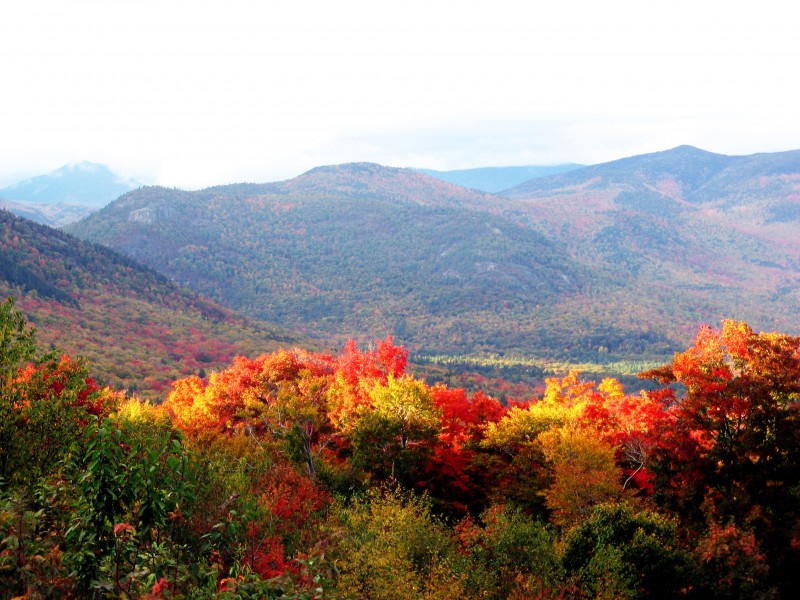 Spending a significant amount of time outside with young children can become challenging if your plans to hike, camp, or bike are not close to home. As children get older, it's easy to get them to love these outdoor sports, but for those challenging years, check out our tips for easy ways to get your kids outside this fall.
Camping
This is one of the best fall activities families can do together, as it allows people an opportunity to be immersed in nature for an extended period of time. Camping in the fall can be less hectic than summer, as many of the campsites have cleared out. Although people may have an easier time reserving a space, additional planning such as packing a durable tent and warmer, layered clothing is necessary. Check out ActionHub's advice for how to prepare for a fall camping trip.
Day hikes
If a weekend-long camping trip is not in the cards, a shorter day hike will suffice for getting families outside for at least a few hours. Search nearby trails, parks, or hiking paths, depending on where you live, and pick something that is less than an hour's drive from home. This makes people feel like they're on a mini-vacation while still staying within reasonable travel time, especially if there are young children in tow. Pack a picnic lunch and snacks for the trail, and make sure to dress in layers as weather is less predictable in the fall, especially in the woods or with increasing elevation.
Pumpkin patch
Cider mills, apple orchards, and pumpkin patches are the hot-spots for those looking to get outside and happily transition into autumn. While these locations may be packed full of people, especially on weekends, making a visit is a tradition as well as a good excuse to spend some time outdoors. Rather than simply grabbing apples or choosing the perfect pumpkin then immediately heading home, spend some time wandering around the land that is less explored, as many of these destinations have hiking trails right on the property.
Bike rides
Whether it be a half-hour trip around the neighborhood or a few hours on a path, family bike trips are a great way for everyone to participate, no matter the age. Strapping on child carriers to adult bikes gives even the youngest child the feeling that they're part of the trek. Another option is a bike trailer, which resembles an enclosed tent, but on wheels so as to be towed behind another bike. This is not to be confused with a trailer bike, which is a one-wheeled bike that also attaches to the back of another bike for towing. If children are too small for a bike with training wheels, these towable options are perfect for the parents who still want to get in a good workout.
Campfire
A bonfire is another fun option for a way to spend time outside in the fall. Having an early evening fire is a good time to bring out the best campfire meals, even if you're only a matter of feet away from the house. Backyard cooking is perfect if there are small children in your family, so the house is nearby if anything goes wrong. Especially when days are getting shorter, this is good for feeling like you're utilizing the outdoors as much as possible.
Raking leaves
While raking leaves may sound more like strenuous work than a relaxing way hang out in nature, it can easily be turned into a family-friendly activity. There's the obvious joy children get from jumping in a freshly-gathered piles of leaves, so plan to let them do that – as long as they help with the raking. This is a good time to finish up extra yard work that must be completed before the winter season, so having the kids in the yard is an easy way to keep an eye on them while also being productive.
Crafts
From pinecone bird feeders to pumpkin carving, many fall crafts for children involve objects found in nature. While on a hike, pick up some of the most promising golden-colored leaves and symmetrical pinecones that can be used for artwork later on. The mistake many people make is taking their supplies inside to create the masterpieces. Spread a blanket on the lawn or in a nearby park, and use this natural space as the studio.
Image from Someone35 on the Wikimedia Commons