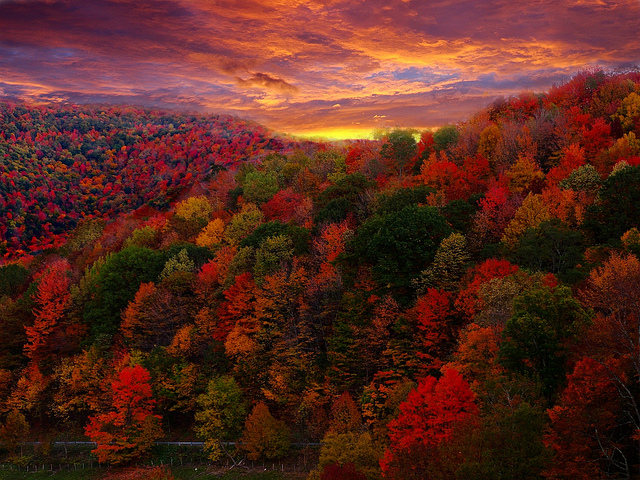 The northern United States and Canada are about to be cloaked in a brilliant tapestry of autumn's colorful leaves. The short-lived sights last anywhere from early September to late October with a few changing leaves already in view. Catch a glimpse of these picturesque forests on a scenic drive through a forest in your area.
Before you plan a weekend out-and-about check your state's forestry department for location recommendations and advice on peak times to visit. The U.S. Forest Service provides color reports online while most states and provinces in Canada have a website devoted to providing color reports.
Check foliage reports in your area.
Northern U.S. Region (northern Idaho, Montana, North & South Dakota)
Connecticut, Illinois, Indiana, Iowa, Maine, Massachusetts, Michigan, Minnesota, New Hampshire, New Jersey, New York, Ohio, Oregon, Pennsylvania, Rhode Island, Vermont, Virginia, Washington, West Virginia, Wisconsin, Wyoming
Driving tours can be calming and relaxing. Taking a walk through the forest surrounded by the shroud of leaves can be magnificent. Take a camera and good company with you.
Photo: Forest Wander