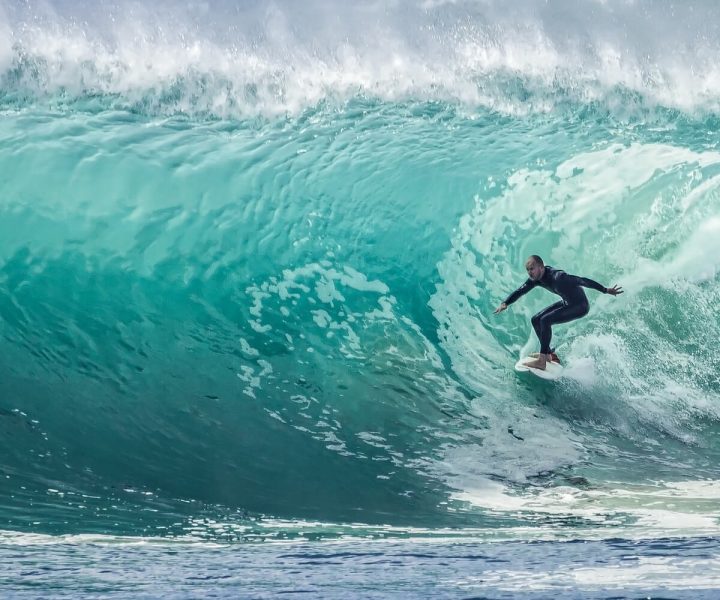 Technology has permeated all aspects of our lives, including our outdoor adventures. Surfers, in particular, have loads of apps (some useful, some not-so-much) that they can access in order to improve their surfing experience.  
Search "surfing" in any app store, and you'll get hundreds of hits, including weather reports, social sharing platforms, forecasting tools, tide and surf reports, where to find the best hot surf spots and even surf-related games. Due to the sheer amount of apps, it can be difficult to know which ones are the best.  
That's where we come in. We've weeded out the best apps (both from reviews and personal experience), and we've compiled a list of all the handiest apps that every surfer should know about.  
2012 ASP World Champion Joel Parkinson helped create this app based on his workouts and actual surf training program, and it has been designed to help surfers train better. More than 30 programs and around 200 exercises are featured on the app, helping all surfers improve their fitness levels and get in the best shape of their life while doing what they love best – surfing.  
Everyone looking to head out into the ocean should definitely check out this app. NOAA Ocean Buoys pulls weather data directly from the NOAA's (National Oceanic and Atmospheric Administration) Buoy Center, providing surfers a highly detailed look at tide information, atmospheric pressure, air and water temperature, and wind direction and speed.  
The vast majority of surfing apps provide surfers with some tide information for a particular break. However, TideGraph gives you the chance to view the tidal data for a whole month, as well as showing you if the tide is currently rising or dropping, and at what rate its happening. 
iSurfer (iOS)
This is one of the most popular apps amongst surfers, as it's an incredibly handy tool at your disposal. iSurfer consists of a collection of apps assisting surfers to improve their technique as it keeps track of your sessions. Along with keeping a record, it also offers fantastic video tutorials on several reviews, instructions, and surf maneuvers. It can also help you pick the right equipment for you, explains a few surfing terms, and teaches you about staying safe while in the ocean.  
Last but not least, MSW Surf Forecast is an app that no self-respecting surfer should be without. It not only provides users the weekly forecast for thousands of beaches around the globe, but it also gives surfers access to wind stations data, wave buoy data, surf reports, tide graphs, and even webcams! That way, whenever you plan to visit a new surf spot, you'll know exactly what awaits.