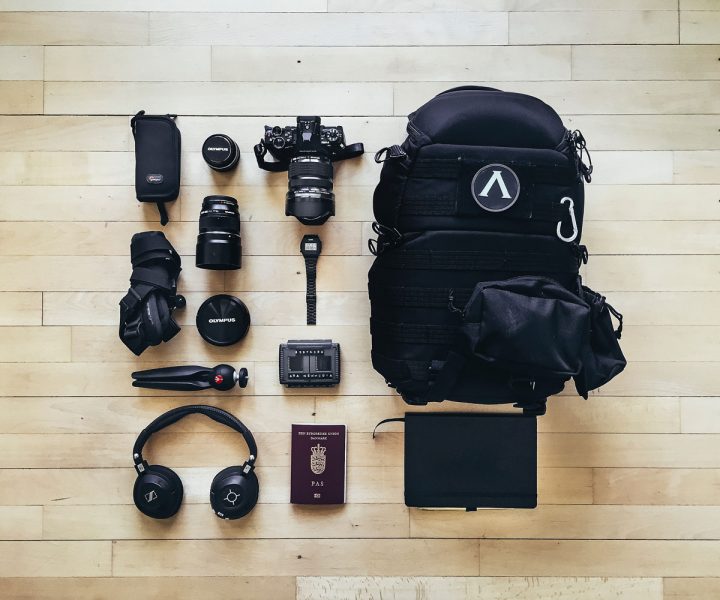 Choosing which camera bag to purchase might seem like an easy decision on the surface but it can, in fact, be pretty confusing if you don't know what options there are or what you even need. There is a wide variety of different styles of bags on the market to suit the extensive range of camera setups people have. For example, if you just have a small compact camera, you're not going to want to fork out the big bucks for a hard-shell case.
The camera bag you opt for should be one that facilitates efficiency, comfort, and ease whether you're simply taking holiday snaps or you're doing a more professional shoot and carrying different lenses. It's brilliant that we're not short of options but that can sometimes be confusing. So, we're aiming to narrow your focus on the hunt for your next camera bag.
Different types of bags
Compact cameras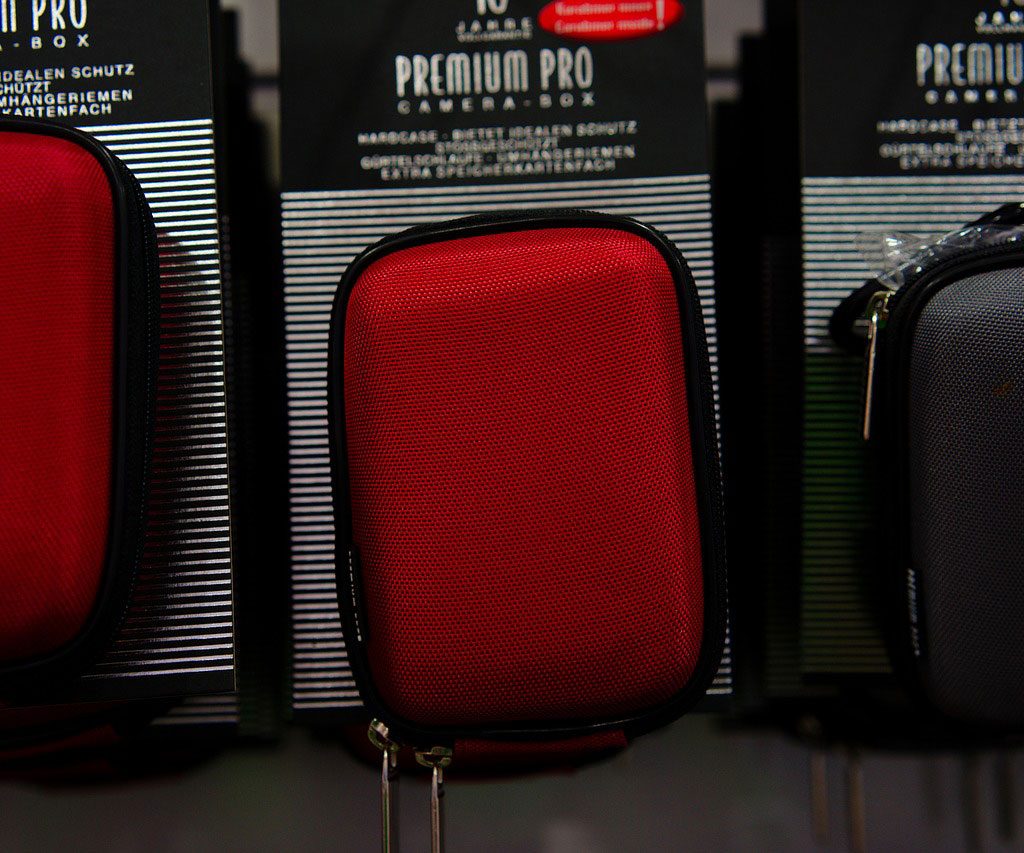 Starting off at the basic end of the market is your compact camera bags and cases. This is more straightforward in that you're unlikely to need much room other than a convenient holder which also protects your camera. Typically, a compact camera case is just big enough to house your camera and not much else apart from an SD card and spare batteries.
Small camera pouches are an excellent option because they're lightweight and easy to carry around, often fitting in a large clothes pocket. Your main considerations here will be the type of casing you would like, be it foam, leather or nylon. Foam pouches are well-padded and good for protecting your camera. Nylon cases aren't as bulky and are generally fairly robust. Leather, on the other hand, won't have as much padding but offers more aesthetic value than the other two.
Most of the compact camera pouches you'll find will be equipped with a belt loop and/or wrist strap. Additionally, they're likely to have a couple of pockets for small items, such as a memory card.
Waist belts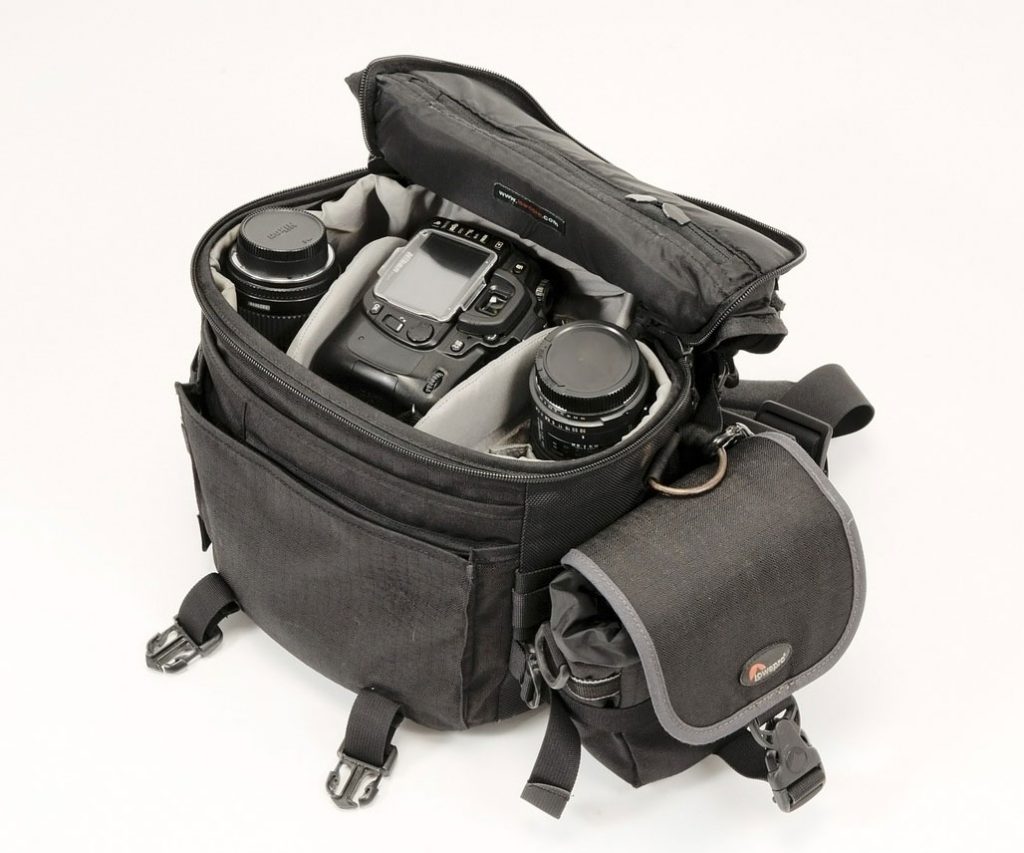 One of the main drawbacks to lugging a camera around is that it will often take up one of your free hands. Waist belts help to minimize this issue since your camera will always be easily accessible. Furthermore, there is more room in this type of holder compared to a simple compact pouch. As well as this, the nature of a waist belt transfers all of the load to your hips, making it more comfortable by putting less strain on your back and shoulders.
There are a couple of varieties to choose from here; modular or fixed-capacity storage. Fixed-capacity waist belts are just as they sound and come with parts you can section off within the holder. Modular holders give you the flexibility of being able to add pouches or pockets in order to allow you extra room.
Shoulder bag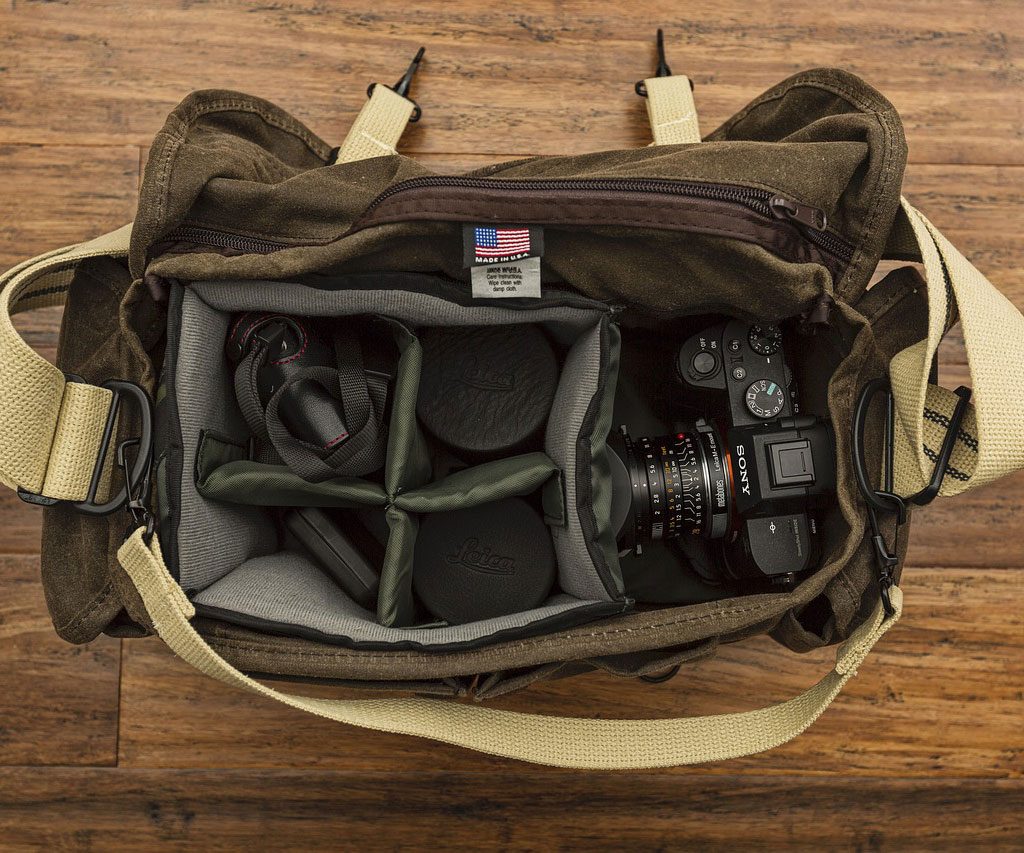 The next step up from the waist belt is the shoulder bag. This is another convenient way of transporting your gear if you don't need to carry a heavy load and also allows you easy access. For this reason, it is one of the most popular options available.
When picking a shoulder bag, make sure to look out for a comfortable padded strap, especially if you're going to be carrying it for longer periods of time. Additionally, check that there is ample storage room, an easy grab handle and feet studs to protect the base from wet or dirty ground.
Rucksacks
This is the most common choice for the average amateur or pro photographer on the move. Just like a hiking backpack, they sport two shoulder straps and ample storage facilities. Backpack camera holders offer great functionality and there is usually plenty of compartments within the bag itself so that you can section off your lenses from your camera bodies as well as batteries, memory cards, and whatever else you choose to carry.
Of course, there isn't a 'one size fits all' method to backpacks and your choice will depend on how much you need to carry. Only really you will know the answer to this one, so it is worth making a checklist of your usual items before you purchase to determine if it's going to be a good fit.
Some backpacks can be as basic as being able to fit your camera, lens, and some other accessories. Others will have much greater storage capacities and allow you to carry your tripod, clothing, food, and all of your gear. If you know you're going to be carrying a heavy load, look out for a supportive backpack with decent hip, shoulder, and chest straps.
Hard case
This one is usually reserved for the more serious photographers amongst us and in particular, those who aim to do some traveling with their camera gear. Hard cases are highly durable and can take a knock or five while still effectively protecting your equipment. Not only that but they are usually designed to protect your gear from dirt, dust, and water which makes them the go-to for location photographers.
The inside of the hard case option is often segmented by dividers which are movable, giving you the flexibility to arrange the case how you need it. Alternatively, there is simply a closed-cell foam option for housing your gear.
Some of the hard case holders may feature a pulling handle and will have a few grab handles for ease. One of the other reasons their very popular for the traveling photographer is that there is normally a way to padlock the case closed, giving you that peace of mind if you have to lay it down while getting the shot.
Roller cases
Although not designed specifically for the photography market, roller cases are becoming a widely popular choice. This is, in part, due to the ease of transportation, having no load to carry on your back or shoulders. For someone who will be doing a lot of walking in a day, possibly from location to location, this is ideal.
Granted, a roller bag won't be as robust as a hard case but it does bridge the gap between that and a rucksack, offering decent protection against knocks. Furthermore, there is generally ample storage room, which makes it handy if you need to carry a lot with you. Some roller bags actually have a shoulder strap option as well as the pulling handle, making it a versatile choice.
Drone bags
These days, a camera bag isn't just about carrying your DSLR. Pros and even many amateur photographers now choose to use drones for filming and photography. Often, drones can be bulky items and they're also more fragile than a camera body, so it makes sense that the bags you get for drones are usually specifically made for the job.
Similar to camera bags, there is a variety of options available, from the rucksack style bag to the hard-shell case. Your choice here will largely depend on the drone you're carrying and how big it is, as well as any other additional items. Many drone-specific rucksacks have a hard shell on the front, with the back being padded for comfort.
When purchasing your drone bag, don't fall into the trap of checking simply that your drone will fit in it. Make sure that your drone, along with any other camera equipment will as well, such as your DSLR, propellers, batteries, RC, and lenses.