If you are trying to buy for a runner this holiday season, it may be your gut instinct to raid the nearest shoe store for the newest fancy footwear. Though every runner loves a new pair of kicks, there is more to running than just the shoes (though a few elite pairs did make our list). For the new runner, some of the best gear you can get is performance-enhancing apparel. Other great ideas are things that help runners avoid those pesky injuries or sores. Here are some suggestions if you are looking to surprise a runner with something they may truly need or want, but would never buy for themselves.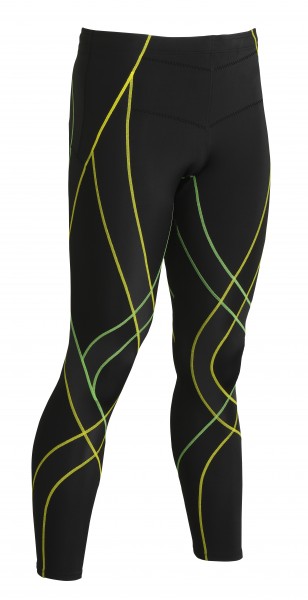 CW-X Endurance Generator Tights (Price Varies)
Whoever told you all running pants are the same has never tried these endurance tights. Wacoal Sports Science Corp specially engineers these tights to offer muscle support and protection. The UV-protective stretch fabric provides support to your back, quads and butt the way that normal running pants can't. A support web winds down the front and back of the pants along the muscles in order to provide suspension for the quads and hamstrings and then continues down the calves, holding your muscles in place to make long distance or high endurance running comfortable.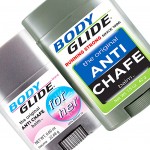 Body Glide Anti-Chafe ($5.99) 
It may sound embarrassing, but most runners experience some kind of chaffing or blistering when they run long distances. Proper clothing can help prevent this, but if the runner in your life is particularly sweaty or tends to run on the fly without the proper attire, you couldn't get them a greater gift than this anti-chafing stick by Body Glide. With options for him and her, this deodorant-like stick is a runner's best friend.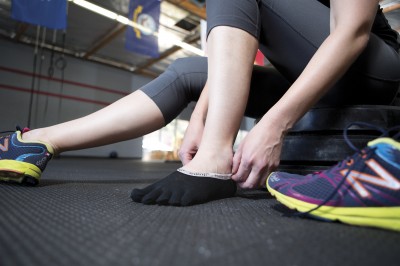 Injinji Performance 2.0 Trail Socks ($15)
Sometimes we focus so much on finding the right shoe, we forget how important a good pair of socks can be. Too much padding and your feet will sweat out, too little and blisters will keep you from the trails in the future. Though there are a number of different choices out there, the Ininji socks eliminate friction by isolating each toe. Though they may look strange, there is something to be said for a sock that lets your feet breathe and prevents blisters, even on the longest runs. Read ActionHub's review of the Injinji running socks.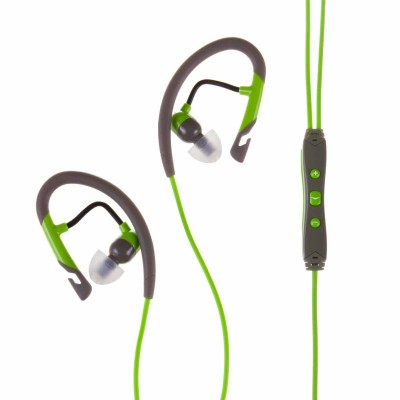 Klipsch Image A5i Sport In-Ear Headphones ($130)
Ears vary almost as much as feet and bodies do, so why do we always just assume the standard iPod earbuds are the best choice? Most slip out as you being to sweat, or, if you are using classic headphones, fall down to your shoulders as you pound the pavement. Not so with the Klipsch Image A5i Sport In-Ear Headphones. Created with runners in mind, these headphones offer both in-ear and over-ear positioning abilities. The oval ear tips, which are both sweat-resistant, come in four sizes and are made with a soft, flexible material that completely forms to your ear, make these headphones extremely snug. The earbud is attached to an over-ear loop by a flexible wire that lets you bend and shape it to your ear, keeping the headphones effortlessly in place no matter what you're doing. Great sound as well as a long cord and remote control make them incredibly user friendly. With the addition of the carrying case, it's hard to find a better buy.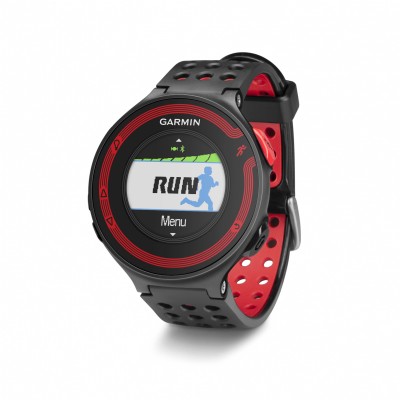 Garmin Forerunner 220 ($249)
Talk about a full-service electronic. Thinner and lighter than the previous Garmin 210 model, this watch is a great fit for runners, thanks to the sleek design as well as all enhanced running capabilities. The updated 220 has a less bulky case, as well as a flexible hinge that connects the strap and the case and can be easily tightened. The high-resolution screen is brighter than its predecessor, and easy to read on the go. The real reason to give this watch a test though is its improved GPS-receiver chip that updates via Bluetooth. This chip can measure your pace and distance without the use of a separate foot pod. You can also customize workouts beforehand and track your progress, so that all your personal records are available anytime, right at your fingertips. Garmin Connect also links your watch to your smartphone so that you can share your latest run via Facebook, Twitter, or any other social networks you use.
New Balance 1260v3 ($145)
In a time when simplicity and lightness of a shoe normally tops the charts, it may surprise runners that the New Balance 1260v3 is so highly acclaimed. This shoe was created for comfort, offering a breathable mesh upper as well as a cushioned tongue and heel collar. Even with these luxurious additions, the 1260v3 is light and efficient, working as a great shoe for any long distance runner.
Merrell Mix Master Moves ($95)
In direct contrast with the New Balance shoe, Merrell's Mix Master is perfect for runners who believe less is more. The lightweight, airy feeling comes from a slight cushion under the heel and ball of the shoe. The mesh upper and tongue let your feet breathe, making this shoe ideal for running in warm weather. But, as the name suggests, this shoe is ideal for all terrains. Running in the rain is not out of the question with the help of rubber treads and a thick outsole.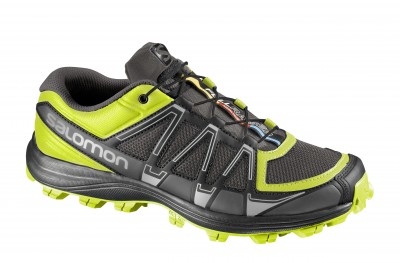 Salomon Fellraiser ($110)
This shoe is aptly named. It can take on almost anything you throw at it. Run through mud, snow, grass, or whatever your heart desires. The open mesh material of the shoe makes sure that your feet can breathe and moisture dries quickly. Though it is incredibly lightweight, with features like an enhanced toe guard and speed lacing system, the Fellraiser does not skimp on support. But the true feature that makes challenging runs possible is the aggressive outsoles that offer unmatched traction. Though the tongue can slip around a bit, testers agree that it did not hinder the performance, still making this a favorite in running shoes.
Images courtesy Wacoal Sports Science Corp, Injinji