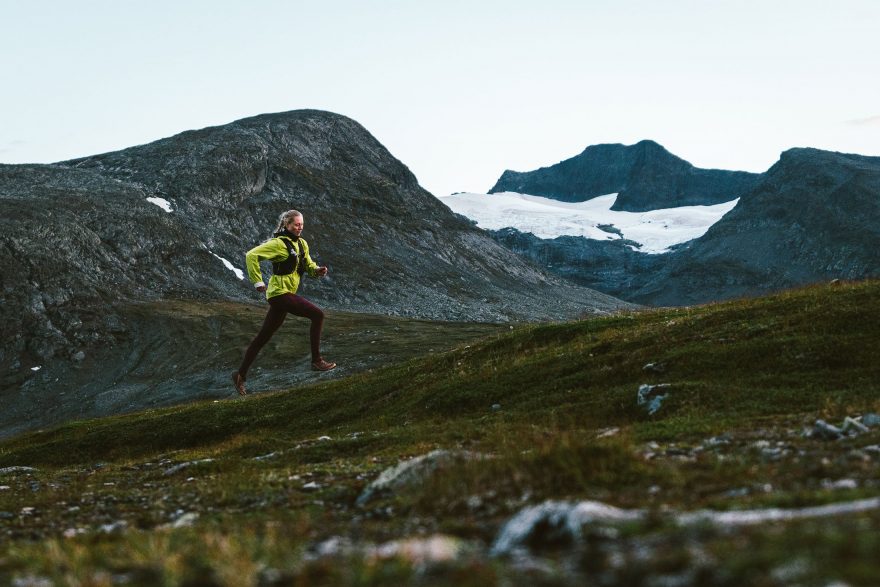 A product manager for Suunto sportwatches gave us an exclusive look at the trajectory of the company, including what it's like to have new owners and what products may come next.
---
Suunto, whose history dates back to 1936, is one of the oldest sportwatch and compass makers in the world. The brand has largely been defined by its place in adventure sports, nurturing generations of people who take on expeditions, ultramarathons, diving, and other off-grid activities.
But the watch market changes rapidly, and of the major four brands out there — Garmin, Coros and Polar being the others — Suunto has a relatively small market share and places a focus on different features than other brands do. While the Ambit3 Peak is still hailed as a major turning point in the sportwatch industry, many recent offerings from Suunto haven't resonated as much with outdoorsy types.
That has changed somewhat with the October launch of the Suunto 9 Peak Pro watch, which has garnered many positive reviews. Suunto prides itself most on its build quality (its watches are developed and made in Finland, and it is the only one of the four big brands not doing its manufacturing in east Asia), its GPS accuracy, its company culture and carbon footprint, and its app's route-planning abilities.
Just months after Suunto was purchased by the Chinese company Liesheng, having long been under the Amer Sports umbrella, ActionHub got to speak with Markus Kemetter, a Suunto product manager who has been with the company for two decades.
Early in 2022, popular tech blogger DC Rainmaker made the blunt statement that, "I don't think Suunto can meaningfully compete anymore at either the high end or the budget end [of sport watches]. We only need to look at their competitors to see that."
Yet, this fall, DC Rainmaker shifted his tone slightly to say that the 9 Peak Pro is the kind of device that is helping to turn the tide for Suunto and improve the brand's competitiveness.
Suunto continues to have a loyal following, and the brand's popularity is certainly stronger in Europe than it is in the United States.
So where does Suunto stand today in the marketplace, and what's in store moving forward?
In a 45-minute Q&A, Kemetter talked about where the company is now, where it will go in the months to come, and how it tries to stand out in a crowded wearables market. (Editor's note: Some minor edits have been made for clarity and brevity in this Q&A.)
ActionHub: What has changed so far since Liesheng bought Suunto?
Kemetter: A lot is going on, and obviously, they have interest in building up something big — helping us improve results, helping us take market share, and so forth. With the new owner actually being a company working in the same domain as we are, that's a good thing. Before, we were part of Amer Sports, which itself was part of Anta Sports, which was an even bigger Chinese company, but all of those were apparel and footwear companies. So we had been our own part of the company, being all about watches and electronics.
With the new owners, they are in the consumer electronics and sports wearables sector, so we are in the same business. That made it easier immediately to start talking about harmonizing the work to try to get benefits out of being together. We'll be sharing resources and sharing ideas for the future and building upon that. Liesheng has their own brand, Haylou, which does things like earbuds and some smartwatches. We are not going to immediately take those products and make a Suunto portfolio out of them, but of course, we tried to find synergies in terms of R&D and sourcing.
ActionHub: When the acquisition happened, there was a mix of concern and excitement: Concern that Suunto's IP could be cannibalized and put into Liesheng's less-expensive consumer products, but then excitement because Liesheng brings tons more R&D opportunity to the table. I think a lot of people weren't sure what direction they saw this purchase going in and what it would mean for Suunto.
Kemetter: That's exactly how we reacted at Suunto as well. It might look dangerous, but it might also look like a big opportunity. Both sides are there, and we're not entirely sure where the future will bring us, but at least to me it now looks promising. And from Suunto's perspective, it looks like Liesheng wants to help us do something big, and they are interested in the money and they want us to succeed in the market. So they'll leverage the Suunto brand to really be strong out there.
I think there's a big opportunity, and definitely from the beginning, we understood that the idea was not to bring the Suunto IP to be leveraged in other Liesheng products, at least it has not been explained to us that that would happen in any way. And it does remain to be seen how their Haylou brand will live alongside Suunto's brand.
ActionHub: Your newest release, the 9 Peak Pro is the first Suunto watch in a while that has really received broad positive vibes from the major YouTube reviewers. It's generally very well liked. What are the major pieces that came out with the 9 Peak Pro that you are hoping to carry into watches moving forward?
Kemetter: We did a lot of work with the Pro version. Already with the 9 Peak version, we went in to build that super-thin multi-sport watch, one that also had a great design and was nice looking for everyday use while still being a hardcore multi-sport watch. But what happened there was that it was perceived as being too soft, so people didn't really believe how robust it actually was. The Suunto 9 Peak is still a rough and tough watch, but we did more work on that part in the Pro version — proving that it was tough and tested to last a long time, including the military-grade testing [Military Standard 810G Testing].
Then the other part was the usability. We clearly heard feedback on the 9 Peak that the user interface was sluggish, as well as some other usability pain points that we wanted to improve. Those were the things we attacked quite hard. We upgraded the hardware totally, so even though it looks the same as the 9 Peak, the Pro is a very different animal. It's much more performative, and it is a lot faster and has more "futureproof-ness" — like more memory — so that we can stuff more features into that watch going forward. And it's a big step toward our future product platforms that we are already working on. We are building upon that. It is an intermediate step going forward and a great improvement to the Suunto 9 Peak. But something greater is coming out.
ActionHub: When is that "something greater" coming out?
Kemetter: [Laughs]
ActionHub: Can you give me any idea when we could expect something new again?
Kemetter: I can't, but I can say that we are working on something.
ActionHub: I do hope it's a little bigger than the 9 Peak Pro. I prefer more of a 48 mm and 50 mm sizing for my watches.
Kemetter: [Laughs again] I like your feedback.
ActionHub: You brought up testing, which is something I wanted to ask you about. If we look at the general watch market, some brands do frequent firmware updates, but those tend to be primarily about bug fixes. Suunto, on the other hand, does firmware updates only a couple of times a year, but they tend to be much more stable. Can you tell me a little about what goes into testing a device and testing the firmware prior to its public release?
Kemetter: Testing is an essential part of our work. A long time ago, watches weren't firmware-upgradable, and once they started to be upgradable, it came with pros and cons. The cons were that companies started pushing out software that wasn't tested well enough and had a lot of bugs, something you couldn't do in the early days because you couldn't fix the bugs afterward. Nowadays, it's a balance between how often you want to push out fixes, and when you do push out bug fixes, you often get what we call "regression." That's when new problems come up with the fixes — you fix something, you break something else. And that's a problem we see in the industry.
That's why we've selected our way of doing updates, usually about every quarter. It's not nailed down, but that's approximate. When we do that, we have what we call "value-creation" going on all the time. We have a field-test version going constantly, both with people in-house and external testers, so we can discuss what is going wrong and what is good. When we start to approach a release, we usually have a six-week period of stabilizing, where we make sure everything works nicely and there's no regression. We want to make sure that we don't push out anything that contains bugs — though, of course, there's always going to be some kind of bug. You'll never find a piece of software that doesn't contain bugs, but we do our best to fix the most essential ones and have the software working nicely when it comes out. …
When we make new products, we've got military testing now. Military testing is a U.S. standard, and it is used now by lots of watch companies to certify the qualities of the piece. To be totally honest, it doesn't mean it's a lot tougher than a previous watch that wasn't military tested, because we test the watches heavily in our lab — and many of those lab tests are heavier than what the military testing requires. But for military testing, we send them out to an external company that is authorized to give this kind of certification. … But as I said, realistically, there's not much that changes in our R&D if the watch is military tested or not. The extra data points do help to confirm our own testing. And there were no problems with the Suunto 9 Peak Pro — all military tests were passed immediately.
There are many levels of testing that go on all the time, and it's very important for us to have our software working well. It's part of great usability.
ActionHub: I tend to appreciate doing it this way, a more cautious or deliberate approach to it.
Kemetter: And the good thing is that with our newer watches, we have quick and over-the-air firmware updates. It's easy to push out a hot fix as well. That's a good thing for us and for consumers.
ActionHub: The over-the-air updates arrived in 2021 with the 9 Peak, correct? So that, and your two newer ones, the 5 Peak and 9 Peak Pro, all have that feature.
Kemetter: Exactly.
ActionHub: It seems to be the trend where watchmakers are going these days with their high-end offerings, so I have to ask, is there a Suunto multi-band GPS watch on the horizon?
Kemetter: There may be or there may not be, I can't comment. The industry is going that way, so I'll let you guess the answer.
ActionHub: Building off that idea, what do you see as the broader industry trends?
Kemetter: I think the most important facet there is the smartwatch world vs. the sportwatch world. And that's something we've been talking about for years. Since the first Apple Watch came out and being hugely popular, and Apple coming more and more into the sports domain (and likewise Samsung), they're understanding that the most relevant place for a watch to exist is in sports. Most people don't want to use their phones anymore, like going out for a run and not having to carry your phone with you, and that's why those other companies have gotten more and more into sports.
The migration into more sportwatches is the biggest topic. While it's been happening for years, it's not there yet. The main difference is the battery life. It's gotten to a point where, when a new Apple Watch comes out and they say they've improved the battery life to be double the previous, they're still talking in hours while we talk in weeks. There's always going to be that kind of crowd that needs that long battery life and will never switch to a watch that you need to charge every night.
Someday, I think these two areas will finally merge, and we'll have all the smartwatch features that are nice, like payments and offline music and special health sensors. Everyday life is coming to these watches, and that's kind of a pain point for sportwatches, which tend to be more low power and not usually built to process that kind of data. If you look 10 years into the future, there won't be that much of a difference anymore between the two kinds of watches.
There's not really an easy way to do that, to combine those piece, as we had tried that a few years ago with the Suunto 7.
ActionHub: I was going to ask you about the Suunto 7. It was a great watch, but it wasn't supported for very long and the Wear OS platform began to move past where it was with Suunto.
Kemetter: For the Suunto 7, the software we had at the beginning of that project was excellent, but unfortunately, the reality wasn't as excellent as it should have been. We set out trying to make a smartwatch with a long battery life, but the long battery life part didn't really succeed, due to the hardware restrictions that were there.
And that's still the case. I have not seen a single smartwatch that has come out with really good battery life. The Apple Watch Ultra is better than others, but it's still not the same thing. From user interface to hardware, if some company can do it, that's the one that can.
ActionHub: Well, yeah, Apple is a giant company. And Suunto is not a big company.
Kemetter: There is certainly a big difference!
ActionHub: I understand that it can sometimes be hard to compete with other brands, like with Garmin and the massive bulk of features that they have, or even with Coros and how much battery life they're able to deliver. If you were to highlight a couple of things that really make Suunto stand out compared to those others, what would you say they are?
Kemetter: People are always comparing us to Garmin, because Garmin is the main player in this industry. I like to compare the usability and the quality of the features. So where Garmin is really playing the feature game in terms of how many features they have, we at Suunto have never really wanted to play that game. We know we cannot win that game — Garmin is probably 10 times our size.
Rather, we try to focus back on usability and quality. So when we do something, we try to make it really good. That has been our approach. On both the watch and the app side, we want to bring features that are really valuable instead of just throwing data on the user.
The other part is that so many companies are working on sustainability topics, and this is one area we are starting to work heavily on. We want to make sure that we play a big role in protecting our playgrounds and making sure that we are efficient in R&D and manufacturing and minimizing our carbon footprint. Now, our factory is working with 100 percent renewable energy. We calculated the life impact of the 9 Peak Pro, and it's a very small carbon footprint — many times smaller, in fact, when compared with the Apple Watch. These kinds of topics are becoming more and more important for us, and we wanted to really stand out in this way. It impacts how consumers see our brand and see our products, and hopefully we can make a point there about making a sustainable business in the sports watch market — living long, being repairable, and being made with renewable energy.
ActionHub: The recent announcements about minimizing Suunto's carbon footprint and how it's tied to the 9 Peak Pro launch have been great. And I also very much appreciate the approach to doing features in the right way. There is this cacophony in the market right now about everything being maps and music. I looked at how Coros did its maps and music in the Vertix 2 and Apex 2 Pro, and the implementation was terrible. Garmin, of course, has done it much better. How does Suunto get past that industry noise that if a watch doesn't have maps or music, a user has to move on to one that does?
Kemetter: There are certain features that we call "ticking the box" features. And for both that you mentioned, Coros did them in a ticking-the-box way. So, if you do a feature in a ticking-the-box way, you do music to where you have to download mp3s to your watch. Yes, the box is ticked, you have that feature on your product page, but still, almost nobody's going to use it.
We know there are those features — like blood oxygen, which is along those lines too — where users are never going to use a blood-oxygen measurement for anything (some may use it for altitude). We obviously look at competitors all the time, and what competitors do also usually end up as user "needs." When the first competitor did a blood-oxygen measurement, suddenly all the users also wanted it — no matter whether they needed it or not, they still required it to be in the watch. So we had to make it. I didn't actually want to do it at all, but we did it, because it was possible and it became "required."
There are certain features that you just need to make happen because you can see that the competitors have it, so the users come to expect it. And there are others that are bigger-focus areas, for example, maps. If we were to someday do maps on the watch, that would be a big focus for us being a navigation and exploration company. That's not a feature we would do in a ticking-the-box way. No way! It needs to be superb if we do it.
These really important features, they need the full focus and need to have great usability, with all kinds of studies done. … Of course, there will always be features that we don't have but that the others have. Then, we just need to cope with that situation and try to make the features we do have compensate for the ones we don't.
ActionHub: You talked about Suunto's audience and what the user would want. Who do you see as Suunto's core user?
Kemetter: Right now, we have quite a strong focus on outdoor sports, maybe more on the adventure side, like outdoor exploration sports like trail running, mountaineers and ski touring. These kinds of sports are important. We've known for many years that the kinds of people who do these exploration sports, they tend to train through performance sports. So they run, ride and go to the gym. While we may want to mainly focus on these exploration sports for those out there in the wilderness, we know we need to do a good job on the performance side. That's an important target audience too, those hard-core athletes who are doing triathlons and other things.
They may not be as visible in our branding and communication, but we know they are a big part of the business.
ActionHub: That's a lot of what I expected. Without certain features, like not having music, Suunto doesn't seem to be targeting as many casual athletes as some other brands do.
Kemetter: And when we ask people about their sports, we have to differentiate two things: There are the sports they love, but that might not be the sport they do every day. For example, I'm a triathlete, and if you look at our database about how many triathlons there are per year, people don't do that many triathlons. But they love that sport, because that's their identity. It's the same with ultrarunning, mountaineering and similar ones. They are the passion of the user, but they're not the sports they do day to day. They may go to the gym and go running or riding, but the real thing they want to do is ski touring once or twice a year, or climb a mountain, or do an Ironman race.
That has a big impact on how a consumer looks at a product. Can that product take my 50 hours of running that I'm going to do, or can it not? It's an important decision-maker for people.
ActionHub: One thing I've noticed over the past year and a half or so is how the Suunto App has evolved. Can you tell me what things you're hoping to further incorporate into the app moving forward?
Kemetter: It's been a pleasure to see the app evolve. When we first switched from Movescount — and there were a lot of features in that web service — it was a very painful transition. In the beginning, the Suunto App didn't have at all the amount of features people were used to in Movescount. And we got a lot of complaints over that.
But now, while not as quickly as hoped, it has developed in a nice way and people are showing that they like the app a lot. When I spoke earlier about value-creation, we look also at the Suunto App in addition to the watch firmware to keep adding more and more features. The maps part is one area that we've tried to make really strong, so we have heat maps and surface maps and more map features, including weather stuff, coming in. We want to support people who want to get out and explore and plan their adventures in the app. …
And one of the newest features in the app is the SuuntoPlus Store. SuuntoPlus is the ecosystem that we are heavily building upon, opening up the system for partners to help bring new features to the watches. It helps to enrich the feature sets. Maybe someday, the Suunto App can get new features through the store. We are not there yet, but the SuuntoPlus Store is going to be the place to get new stuff and solutions.
ActionHub: I've never used one of the older Suunto Ambit watches, but my understanding was that people could create their own apps in that. Is the SuuntoPlus store going to allow individual users to create their own stuff, or is it going to be more for established partner services?
Kemetter: Back in the Ambit days with Movescount, we had an editor function on the website where you could create your own small app in the watch and even simulate how it works there on the page. That's pretty much exactly the same as our SuuntoPlus Store for apps. At the moment, they are partly made by ourselves and partly made by partner service companies. For sure, if you ask me, the eventual goal is to have any users out there building a SuuntoPlus sports app to go into the watches. Without disclosing or saying anything special, I would say that's going to happen. …
We see that pushing apps to the watch like this as a way to extend the life of the watch and doesn't require a firmware update to make it happen.
ActionHub: Since buying my first Suunto, I've loved the company culture, everything from the Suunto-created Spotify playlists to the Creator Video Series to the VerticalWeek events. Until this year, VerticalWeek seemed to be twice yearly, but there wasn't one in the fall. Is VerticalWeek going to come back, and what are some of the culture-driven things the brand is doing to build the audience and to solidify its position in the adventure space?
Kemetter: There are certain topics that have long been on our list, and VerticalWeek is one. You're right that we didn't have one this fall, but I definitely think we should come up with another one. Vertical is one of our company's big things — the idea of big ascents and big elevation. … Also going forward, we now have in the app a "Commute" feature as a way to help calculate a user's CO2. That'll be another one we want to be strong on, to talk more about the environment. We may be able to build some games around that.
To explore Suunto more fully, here is a link to Suunto's website, as well as the company's approach to sustainability and its heritage.
If you want to get in on the discussion, Suunto's Forum is very active.
---
Ryan Tipps is Managing Editor for ActionHub. He lives along the Blue Ridge Mountains, is an avid hiker, backpacker and trail runner and has been a part of the wilderness search and rescue community since 2005.