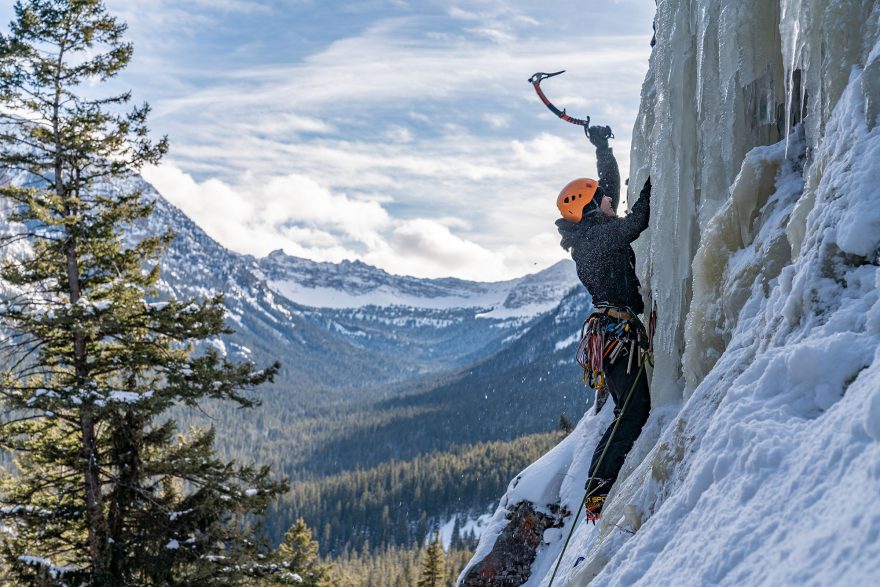 If you're planning a road trip through Montana, a stop in Bozeman — Montana's fourth-largest city — could add some adventure to your trip. Bozeman is nestled in southwest Montana in Gallatin County and is known as one of the top towns for outdoor recreation. And the views surrounding Bozeman are stunning!
You'll see the Bridger Mountains, the Big Belt Mountains, the Tobacco Root Mountains, and the Horseshoe Hills, making you feel like you've stepped back in time or walked into a scenic painting. There's a reason why Hollywood film producers used this backdrop for films like Far and Away, A River Runs Through It, and the recent Western series Yellowstone.
Although Bozeman is a popular destination for skiers in the winter and golfers in the summer, there's a lot more to do in Bozeman besides hitting the slopes and greens.
Since Bozeman is surrounded by so many scenic natural wonders — including more than 60 lakes and reservoirs in Gallatin County and world-class rivers like the Gallatin, Missouri, and Yellowstone — the recreational opportunities seem to be endless. While fishing is at the top of the list for anglers, there are also plenty of other opportunities to get out on the water. Popular water activities like kayaking, tubing, and whitewater rafting draw thousands of people to Bozeman each year.
Bozeman is also just an hour and a half drive to Yellowstone National Park, so it makes a great base camp while you're exploring the area. For lodging, you have a variety of options. From a handful of RV and camping resorts to more than 50 hotels and more than 300 Airbnb offerings, you're sure to find something that's right for you.
Bozeman is ideal for activities year-round and is the perfect outdoor setting for your adventures. Here are five outdoor things to do in Bozeman, Montana:
1. Tour the Cave at Lewis & Clark Caverns State Park
Spanning more than 3,000 acres — including 10 miles of hiking trails and a campground — Lewis & Clark Caverns State Park is filled with opportunities for you to play outdoors.
But the most popular thing to do at the park is tour the limestone cave — one of the largest known limestone caverns in the Northwest. A guided tour is typically around 90 minutes, where you'll learn about geology and see a variety of colors. The cave passages are lined with vibrantly-colored stalagmites, stalactites, helictites and more.
The "Classic" and "Paradise" cave tours are open from May through September. A "Wild Cave" tour is open from mid-June through mid-August, and a special "Candlelight Tour" is available six days in December — varying each year based on when the holidays land.
---
2. Go Whitewater Rafting on the Gallatin River
There are plenty of opportunities to go whitewater rafting near Bozeman, Montana with the popular Gallatin River nearby. You'll find a range of guided whitewater rafting tours from beginner (family-friendly) to more advanced.
You can book a tour with a local whitewater rafting guide. A guided tour typically lasts three hours and includes wetsuit, booties, helmet, splash top and paddle. On the Gallatin River, you'll be surrounded by the Gallatin National Forest, mountains, dense forest and wildlife.
---
3. Hike to the Top of Sacajawea Peak
If you're up for a challenge, a hike to the top of Sacajawea Peak may be a great outdoor adventure for you. And, you can do it in one day.
The trail is a strenuous 5-mile out and back hike with remarkable views from the top — where you have a chance of seeing mountain goats along the way. From Bozeman, you drive 20 miles up Bridger Canyon Road past the Bridger Bowl Ski Area then take the Fairy Lake Road for 6 miles to the trailhead. You can plan your hike here.
---
4. Go Ice Climbing in Hyalite Canyon
If you're visiting Bozeman in the winter, you could try your hand at ice climbing. Hyalite Canyon is one of the country's top ice climbing destinations and offers you more than 250 routes with varying difficulties and is typically open until January 1 by vehicle. (After January 1 you'll need to snowshoe in.)
Ice climbing may sound a bit hardcore, but it's one of Bozeman's hidden secrets as ice climbing can be a spectacular activity and worth trying. You'll feel the crunch of ice under your spikes and get familiar with how your ice ax feels as it chips into ice while you inch your way up a frozen icefall. To plan your trip, Montana Alpine Guides is a great place to start.
---
5. Camp at Bozeman Hot Springs Campground
Home to more than 60 known hot springs, Montana offers you a chance to soak in natural springs filled with minerals like silica, calcium carbonate and magnesium
The Bozeman Hot Springs Campground combines the hot springs with camping. At the campground, you'll find 12 pools to choose from with temperatures ranging from 59 to 106 degrees — offering both indoor and outdoor pools. Just eight minutes from Bozeman you can bring your RV or stay at one of their cabins. Soaking in the hot springs is a unique Montana experience.
---
Suzanne Downing is an outdoor writer and photographer in Montana with an environmental science journalism background. Her work can be found in Outdoors Unlimited, Bugle Magazine, Missoulian, Byline Magazine, Communique, MTPR online, UM Native News, National Wildlife Federation campaigns and more.