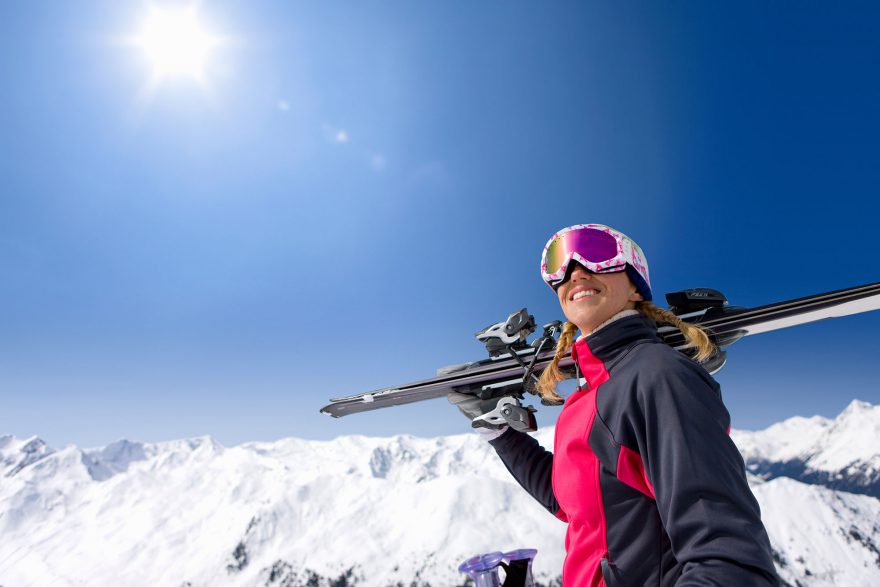 For those who relish long summers spent rafting wild rivers, tackling new climbing routes or a cruising single track by foot or bike, autumn can be a bittersweet end to a season of sun-baked adventure.
But for the rest of us — the people who crave a good snowstorm and don't mind a little bit of frostnip for the sake of a few more runs — fall means one thing: It's almost ski season. The latest ski movies are beginning to hit theaters around the country, and the stoke is high. Especially since many of us are hoping for a season that looks a bit more normal than last year.
It should come as no surprise that the damper cast around the world by the COVID-19 pandemic landed on ski resorts last winter, too. Though resorts remained open for the most part during the 2020-21 season, it just wasn't the same.
Here are just a few reasons why skiers are looking forward to the time when resorts feel like normal again, as soon as safely possible:
Camaraderie, because nothing can touch the joy of knowing everyone on the mountain is just as excited as you are to be there.
"I'm really looking forward to those moments when I can bond with strangers on a cramped chair lift or huddled around a fireplace at the lodge between runs," said Maxine Speier, a Colorado skier. "Those five-minute conversations can be such a joyful part of a ski day. They've been harder to pull off fully masked-up and six feet away from each other."
Kim Seevers, a long-time ski educator in New York, said she misses the simple pleasure of being able to get ready in the ski school locker room, chatting with all of her friends while they layer up.
"The skiing itself wasn't much different last year, but having to social distance on chair lifts and not sit by people at lunch stunk," Seevers said. "It took a lot of the social aspect of skiing away and made it a very sterile process."
---
Less stress! Whether you were anxious about catching COVID in the liftline, racing to get to the mountain before the parking lot hit a reduced capacity limit or having to deal with grouchy customers, none of us were really able to fully enjoy ourselves last year. You go to the mountain to relieve stress, not escalate it.
Montana-based skier Kaycee Gilbert said she witnessed too many ugly situations last season. Her home mountain, Bridger Bowl, had to issue a plea for kindness and patience on their social media channels at one point.
"Hopefully it will be less stressful on the mountain, because everyone will be able to focus on enjoying skiing rather than enforcing rules," she said.
Those who had to deal with disagreements arising from COVID-related rules are probably the most eager for a return to normalcy. Alta Ski Area patroller Greg Miller said the pandemic added a lot of anxiety to an already high-stress job.
"I'm most excited for the reduction in stress due to not having to manage mask usage," he said. "And to be able to just roll through the lift lines and ride the singles again."
Cruising through the singles lift line and squeezing as many laps as possible at a resort makes for a busy day. But that's just the thing; it's an exciting way to fill your time. Anyone who's interested in, well, anything, can relate to that desire after enduring what feels like an endlessly boring period of stay-at-home orders and gathering restrictions. So, the last big reason we're excited for skiing to get back to normal is simple …
---
It's a great reason to get out of the house!
"After sitting in my house for the past 18 months, the idea of getting to ski — anywhere, in any conditions — fills me with a type of excitement I didn't know I still had," said Lewis Kendall, a North Carolina-based skier who goes to any resort he can.
So if you're sick of that weird pandemic hobby you picked up, or you've completely exhausted everything Netflix has to offer, or you're pining for the days when you had a goggle tan, just remember; ski season is right around the corner.
Sam Weber is a Philadelphia-based student and former newspaper reporter who believes that writing about skiing is almost as good as actually getting to ski. She loves to explore all types of nature and go camping with her dog, Fergie, whenever possible.