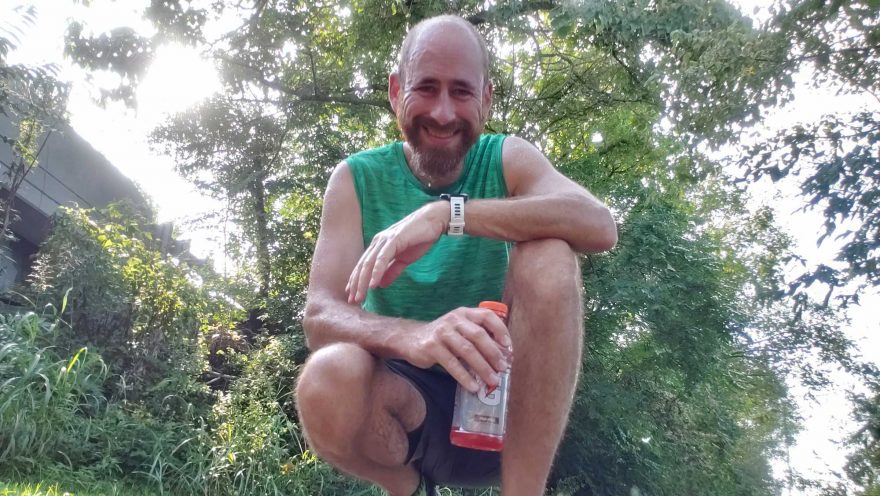 Probably the most jarring thing about training for a trail run compared with a road run was the mental toll being off the pavement took. Every root and rock was a hazard, and breaking out of my stride into a "shuffle" when I got tired put me in a dangerous position of falling. Whether I ran for one hour or two or more, my mind was never allowed to drift off — I had to stay alert, stay focused on my route and discover a new kind of running toughness. 
No doubt I'm stronger now than I was almost four months ago when I began training on Vert.run's program. I ran my first-ever trail race in February, a 10k just before the pandemic set in. Now, I'm on the cusp of my second, a half marathon on the calendar for Oct. 10 (with several COVID-19 safety precautions in place). Around my area of the Virginia Blue Ridge Mountains, my training took me down some difficult paths, emotionally and physically. Especially during July and August, when the mercury rose and humidity stifled my senses at 85 or 90 percent, I didn't always enjoy running. I tempted myself over and over to skip the day and stay comfortable in the air conditioning.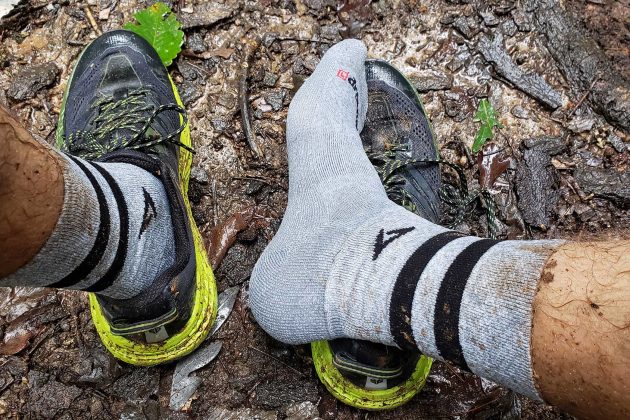 If you've been paying attention these past seven months, being comfortable isn't a luxury many of us have gotten. From the symptoms of illness and the restrictions on travel and entertainment to losing jobs or having frank discussions about race and social justice, discomfort has defined our daily lives. I got good at being uncomfortable. At least it related to my training, I could control my discomfort. How hard I worked and how much I hurt was all on me, and I learned to embrace that.
I took that motivation with me on some of the tallest mountains, muddiest trails and most isolated parks in my region.
Plus, through Vert, I had a coach who would tailor just the right training strategy to my needs and check in with me a couple of times a week, offering encouragement when needed. When training got hard or I felt I didn't have the spark I needed on a given day, I had someone to talk to, someone who knew this sport and understood the mental ups and downs that a trail runner can go through.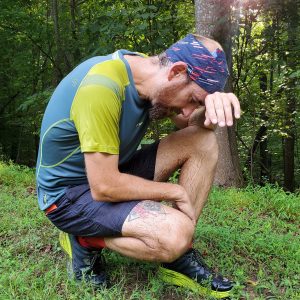 As I've inched closer to race day — in fact, a new race, as my first planned trail half marathon was canceled — things have gotten better and I've felt more prepared. The older I've gotten, the harder the ground feels under my feet, but I've done ankle strengthening exercises and climb at least 1,200 feet regularly on runs. My bones and muscles don't have those deep pains that they did when I first got back into running, a specter of my competitive high school and college days when injuries followed me season after season. My "trail eyes" have formed, and I anticipate hazards on the steep downhills or at the sneaky switchbacks. 
More often than not, I run solo, so the only one pushing me out on the single track or along a greenway is myself. I tap into my urge to stick to my training plan, the belief that it will get me to race day in the best possible condition. 
I'll admit that I'm nervous as the race nears — I've always put tremendous pressure on myself to do well in comparison to my peers, even though I'm still a newbie in my return to running. No matter my final result, I hope I can find in me the simple act of enjoying the spirit of the race, the beauty of being out on the trail, stride over stride moving toward a goal I never imagined I would attempt, let alone achieve. 
Ryan Tipps is Managing Editor for ActionHub and has years of experience in a variety of digital and print media. Ryan lives along the Blue Ridge Mountains, is an avid hiker, backpacker and runner and has been a part of the wilderness search and rescue community since 2005.
Images by the Tipps family