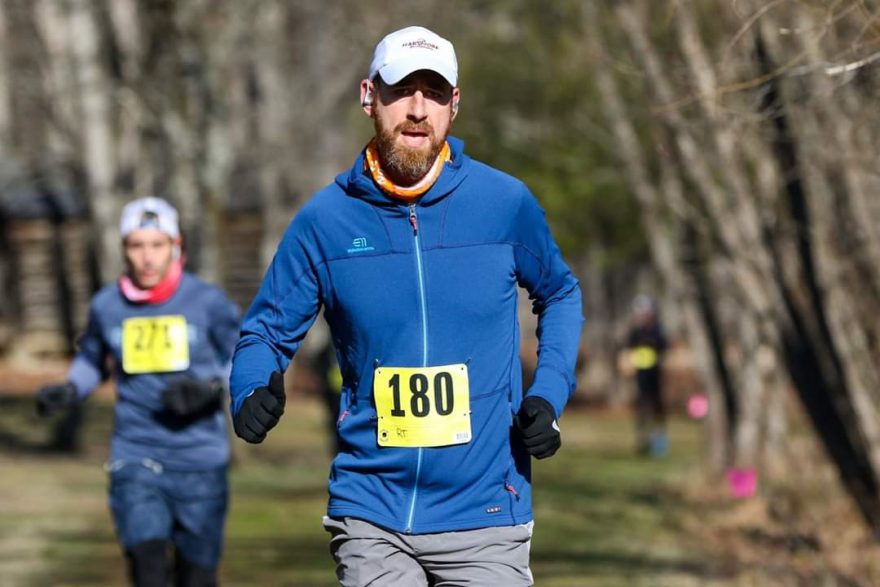 More than 20 years ago, I considered myself "retired" from distance running. I was only a freshman in college, but for the third time in as many years, I suffered a season-ending stress fracture in my leg. By that point, I knew what the pain of such a fracture felt like, and I knew what it meant for the remainder of that track season and beyond.
Almost immediately, I missed the sport.
I had begun running as a sophomore in high school, and after only a season, I went from middle of the pack JV to one of the top varsity runners on my team in Indiana. It was exhilarating — I was competitive, and I had found my tribe. Plus, there were an abundance of opportunities to run on roads and trails around my school.
Despite my injuries, and the obligatory stationary bike rehab that ensued, running quickly became a part of who I was. So, after being recruited to run in college, there was no shortage of heartbreak when I had to say no more.
I ran intermittently in the years after college, usually only a mile or two to get at least a bit of cardio. I ran only one race (a 5k) in those years, the result of which I'd just as happily forget.
I surprised myself as much as anyone else when I got back into running in 2019. A high school friend had put the bug in my ear to compete in the Bourbon Chase, one of the 200(ish)-mile-long road events put on by Ragnar Relay.
 

 

View this post on Instagram

 
That year changed everything. For the first time since I was a teenager, I was a runner again. It brought with it a sense of drive, and it nurtured a corner of competitiveness that had lain dormant for too long. I entered a half-dozen races in 2019, including a 10-miler as well as the Ragnar. 
For 2020, I'm building off the prior year, despite the restrictions that are in place because of the coronavirus pandemic. Just before the racing world shut down, I ran my first-ever trail race (which is where the main photo on this article is from). It was a hilly 10k, and I was happy with how I performed. While I still enjoy running on roads, the trails have been beckoning me hard. I've now zeroed in on a trail half marathon that's still officially on the calendar for September. 
While I love a good challenge, I have to admit that the 2,700 feet of elevation in that race is a little intimidating, even for someone like me who enjoys attacking the elevation around my Virginia home. So, I brought in some help and have recently begun an online trail-running training program through Vert.run. So far, I love it!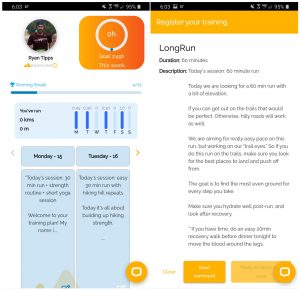 My rebirth into running has, to date, been extremely energizing, but I'll admit to having felt a little rudderless at times. My long self-driven training runs usually focused on going hard and dropping time during each outing. There was no real plan; I didn't do a lot to give myself a break or to recover. And for someone like me who had a history of injury, it's probably prudent to have someone there to tighten the reins from time to time — to steer me toward an easier run and intersperse the training plan with specific speed or hill reps.
Before signing up with Vert.run, I didn't have any of that kind of guidance.
Now, I have a structured training plan that will take me right up to race day on Sept. 12. One of Vert.run's coaches tailors my training to my needs and to how I'm feeling, and he and I connect a couple of times a week via the program's app. The strategy isn't overbearing or excessively intense, but it is motivational, and it keeps me focused on creating a trail running foundation that will, ultimately, propel me 13.1 miles through the woods in a few months. 
Ryan Tipps is Managing Editor for ActionHub and has years of experience in a variety of digital and print media. Ryan lives along the Blue Ridge Mountains, is an avid hiker, backpacker and runner and has been a part of the wilderness search and rescue community since 2005.