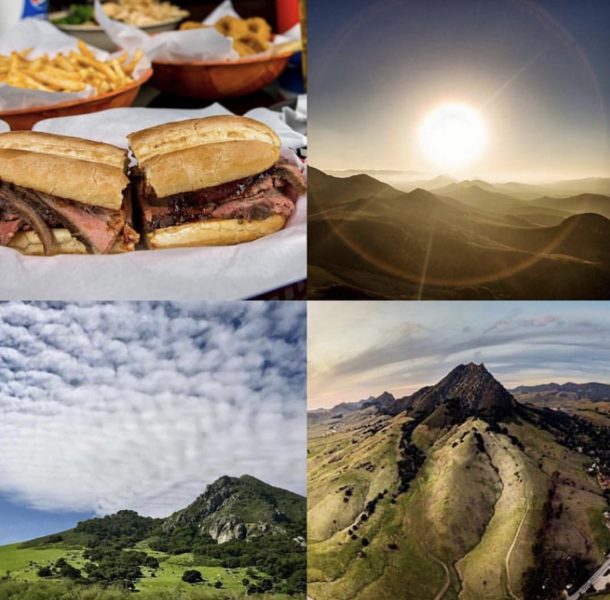 While the views of the Tri-Tip Challenge in California are their own reward, the sandwich at the end is a wonderfully nice perk, too
---
After a long, arduous hike, the one thing I look forward to is what kind delicious food I get to scarf down afterward. I prefer a meal that is packed with protein and lots of carbs, since those are great for body recovery. So, it was a no-brainer to participate in Central California's Tri-Tip Challenge, where hikers climb three peaks and then eat a tri-tip sandwich.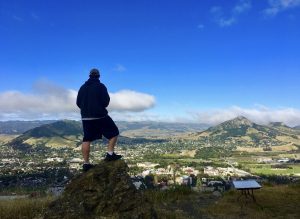 In San Luis Obispo, California, there are three hiking peaks nestled in a triangle around the Cal Poly campus. Each one is a little more difficult than the first, beginning with the Cal Poly "P," a 20-minute hike beginning behind the red brick dorms of the Cal Poly campus. The top of the hike provides a great view of the campus and the two other peaks. It's about 0.9 miles point to point, with an elevation gain of 285 feet, and is rated moderate according to All Trails. Leashed dogs are allowed on all three hikes that are part of the challenge.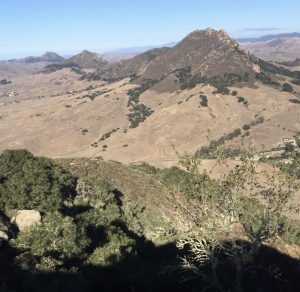 Hikers then head toward Cerro San Luis Obispo, also known as the Madonna Peak because it sits on the historic Madonna family ranch and has a large white "M" on its west side. This is slightly harder than the Cal Poly "P" trail. This trail is about 3.9 miles long, with an elevation gain of 1,036 feet. The views from this peak are fantastic, and the trail is lined with rocks, wildflowers and oak trees, making it a rather scenic hike.
The last and final hike of the Tri-Tip Challenge belongs to Bishops Peak — this one has a few access points. The one we chose was access from Patricia Drive. This is a 3.4-mile-long hike with an elevation gain of about 1,131 feet. This trail features numerous switchbacks and some rough, rocky areas. The first time I hiked this peak, I forgot all my hiking gear and did it in cowboy boots — definitely do not recommend. It has been suggested to hike early, as the trail can become very busy, but once you get to the top, it is worth the work. Climbing up the rock formations and seeing San Luis Obispo County is a wonderful sight.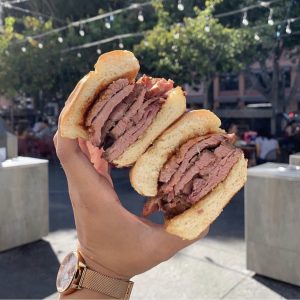 Once you have completed all three hikes, the real reward is earned: The famous tri-tip sandwich from Firestone Grill in downtown SLO. The restaurant is well-known for this juicy sandwich, and they might have a Tri-Tip Challenge T-shirt available for you to purchase as well, so you can have the ultimate bragging souvenir. At the least, the central coast in California is well worth the visit and the views — everything else is just icing on the cake.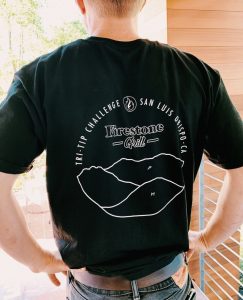 Markie Hageman lives in California and is an agribusiness graduate from Fort Hays State University. She is the Communications Coordinator for California Rangeland Trust.
Images by Markie Hageman