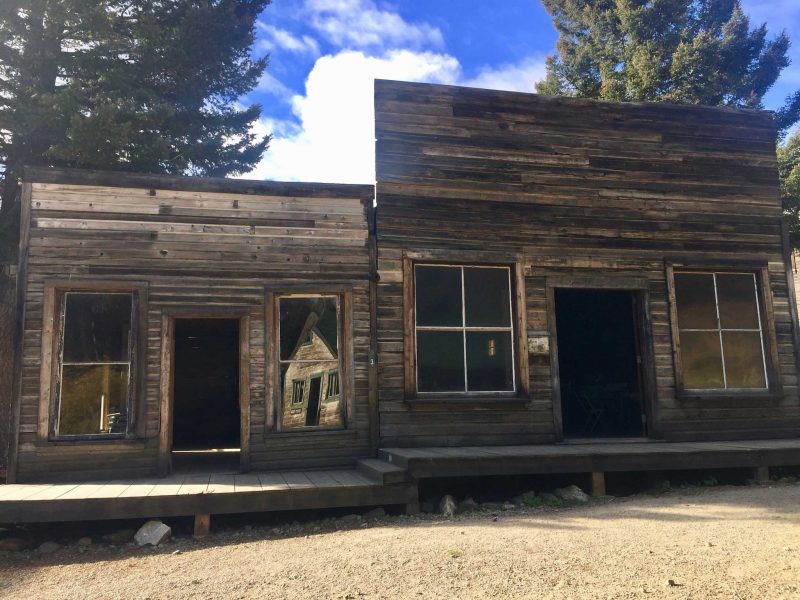 Visiting a ghost town isn't for everyone. But if you're drawn to the rich history of the West, you'd like to step foot in an abandoned saloon and you enjoy scenic mountain drives, then Montana's well-preserved Garnet Ghost Town should spark your curiosity.
Here's the Backstory
When Sam Ritchey found gold in his mine near Garnet, Montana, miners and their families flocked to the area by horse and buggy in hopes of striking it rich. They built temporary wooden structures as they centered their lives around hard rock mining. By 1898 about 1,000 people lived in this make-shift town — boasting a school, four hotels, a doctor's office, four general stores and 13 saloons.
And, perhaps somewhat surprising, the miners' hopes were realized and they actually did strike it rich. Gold was plentiful!
But gold isn't forever. By the turn of the century, the gold diminished. What was left became too expensive to mine. In 1905, only about 150 people still lived in Garnet. A fire in 1912 destroyed some of the buildings. Then came World War II in the late 1930s and early '40s, which took workers away — all of that resulted in Garnet becoming a ghost town, for good.
Today, Garnet Ghost Town is Montana's best-preserved ghost town.

What You'll See
The scenic drive to Garnet Ghost Town will not disappoint. You'll see the mountains known as Garnet Range (usually snow-capped), ranches, streams and rivers. You'll wind around on paved and gravel roads — exactly what you'd expect of western Montana.
Once you arrive, the ghost town is a short walk below the parking lot where you'll find a patchwork of old wooden buildings. You can tour the ghost town on foot. There are the once-thriving J.R. Wells Hotel, Davey's general store and two old western saloons. There's a souvenir shop where you can buy fool's gold, gems and more. The buildings are faded and tarnished — adding to the nostalgia of the Old West.
You can also meander on dirt walking paths and step inside abandoned log cabin homes. Some cabins still have stoves, furniture and old toys. You'll even find remnants of stone chimneys, covered porches, out houses, vintage bottles, cans, wooden crates and a slew of vintage tools like two man saws — known colloquially as "misery whips" designed for use by two sawyers. They all tell a story. They help you imagine what life was like for people pioneering during the gold rush. You can imagine the harsh winters and summer picnics alike. You can imagine men sitting around a table at the saloon playing poker by a large wood-burning stove after a hard day mining for gold.
More than most places, you sense the past alive in the present.
Hiking Nearby Warren Park Trail
You'll find several hiking trails around the ghost town, but the Warren Park Trail is a local favorite. The 1.5-mile trail leaves from the parking lot and winds up and down the mountain. It ends at a small park built by Civil War veteran Edward Brook Warren.
In the late 1800s, Warren built his cabin outside of Garnet and lived alone while working a small gold mine. Since he often felt lonely, he built a park with picnic tables, benches around tree trunks, swings and a glider. This drew in visitors from town. Most of the structures are still there, including a bridge that crosses a spring on the way to his house.
The park is a great spot to rest and have a picnic as you enjoy the peace and quiet of the mountains. You'll want to take plenty of water and allow three hours round trip for the hike.
Visiting Garnet Ghost Town will give you an appreciation and respect of bygone days. It may also help you understand all the work and efforts of Western pioneers.
Suzanne Downing is an outdoor writer and photographer in Montana with an environmental science journalism background. Her work can be found in Outdoors Unlimited, Bugle Magazine, Missoulian, Byline Magazine, Communique, MTPR online, UM Native News, National Wildlife Federation campaigns and more.
All images by Samantha Storms, Bureau of Land Management