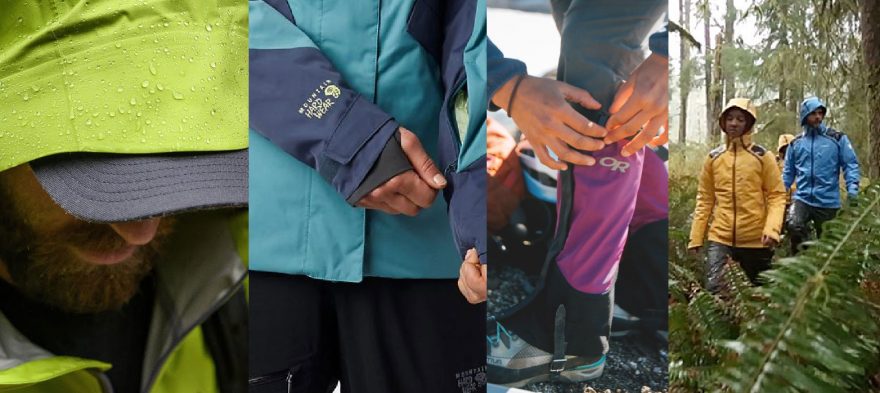 A weekend trip into the woods usually means I've got at least $1,000 worth of gear on me — from my boots and pack to my tent and sleeping bag, plus a whole bunch else in between. As you likely know, it's not cheap to outfit yourself properly. Level up to a mountain biking or ski trip, and you can certainly see the cost of gear climbing even higher.
Without fail, my priciest outings are when I'm called out with my search and rescue team. I've been a state-certified volunteer SAR member in Virginia since 2005, having led ground teams and worked with specialists such as K-9 handlers and technical units in the Blue Ridge Mountains. A SAR task involves a whole lot more gear than a regular trip into the woods: In addition to my typical hiking gear, I've got a helmet, GPS, gaiters, all-weather jacket, seat harness and extra medical supplies to pack in, just to name a few things.
It's no wonder that I've dropped a lot of cash on everything it takes to be a SAR volunteer. And, at least in Virginia, volunteers pay for everything themselves.
That's why it's such a godsend when an outdoors brand has a Pro Program that caters to SAR personnel. That kind of opportunity allows us to do our job better and more efficiently, thanks to being able to have the right gear for each situation.
If you're not familiar with Pro Programs, they are discounts that many major outdoors brands give to professionals working in wilderness environments (they include guides, resort workers, conservationists, and sometimes volunteer searchers). There is typically a stringent application and vetting process (have your certifications handy!), and there are many rules, such as using the discounts for yourself and yourself only, that apply to the programs. Most brands will state that acceptance into the program is fully at their discretion and that a member can be removed from the program at any time. It's sounds a lot harsher than it is — if you qualify, follow the guidelines and genuinely work in the outdoors, you will reap a wild number of benefits and be offered many of the tools you need to succeed at your job.
Scores of outdoors brands have some kind of Pro Program (sometimes called Pro Deals) — the biggest names certainly do, such as Osprey, The North Face, Therm-a-Rest and Darn Tough Vermont, as do some smaller and specialized premium brands, such as La Sportiva, Icebreaker and Sterling Rope.
Some brands specifically open up their discount programs to SAR teams like mine. My group has membership in four programs that help support us and give us the ability to better respond in some of the most rugged and miserable conditions out there. These companies are worth highlighting and have earned the respect of me and my SAR colleagues.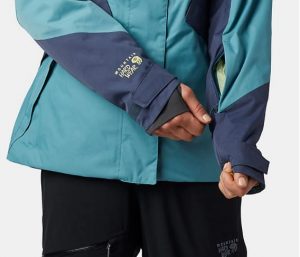 Mountain Hardwear
At the top of Mountain Hardwear's list of groups that qualify for its Pro Purchase Program, there are guide service workers and search and rescue personnel. That right there shows how much this company values what SAR responders do. Additionally, resort employees (think ski patrol or other mountain operators), outdoor wilderness educators, environmental/conservation nonprofit organization staff, military members, government parks employees and firefighters are part of Mountain Hardwear's list. I've long been a fan of Mountain Hardwear — I have several performance midlayers from this company, and I've taken the same Light Wedge 2 tent on backpacking trips for roughly 15 years now. The company has a range of gear befitting so many of the environments that my SAR group encounters.
To learn more about Mountain Hardwear's program, visit this page.
Follow them on Facebook here.
---
Outdoor Research
Outdoor Research is known for many things, but in the SAR space, you can bet that their gloves and gaiters dominate (I've got both!). But they have those items and so much more. The brand's Pro Program "is intended for full-time, year-round individuals employed in the outdoor industry and military/government positions who spend the majority of their career in the outdoors." This includes professional guides, outdoor educators, ski/snowboard instructors, search and rescue personnel, and National Park Service employees. To join, Outdoor Research will ask for certifications — or even a paystub if a certification is not available for your job category. If you're in SAR, you can upload your SARTECH documents or your state-level certs.
To learn more about Outdoor Research's program, visit this page.
Follow them on Facebook here.
---
Columbia Sportswear
Like others, Columbia aims for its Professional Purchase Program to be a way to provide gear at a discounted price to professionals who work in the outdoors — and, based on the list on their website, there are a lot of options. First and foremost, of course, is a group that includes licensed/paid outdoor guides, pro athletes, and National Ski Patrol and search and rescue responders. Some members of the media, nonprofits and the government, as well as event managers and educators, can qualify for Columbia's program. I've turned to Columbia for my latest footwear needs in SAR, and I haven't regretted it one bit.
To learn more about Columbia's program, visit this page.
Follow them on Facebook here.
---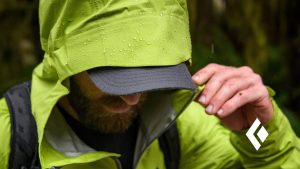 Black Diamond Equipment
When the pro deals became available to my SAR group, one of the first things I did was scour the sites to update my rain gear. I landed with Black Diamond and purchased a new, brightly colored rain jacket, as well as sturdy wind-resistant softshell. But Black Diamond's inventory also boasts a well-respected and trusted supply of climbing gear, such as harnesses, helmets, carabiners and static ropes and accessories. A very thorough outfitter, overall. Black Diamond has a long list of mountaineering, military and guide professionals in its program, but also breaks out SAR units specifically. The site says documentation includes a statement describing the program's specific needs for Black Diamond's gear and a letter from the local law enforcement agency responsible for callouts, detailing the unit's mission.
To learn more about Black Diamond's program, visit this page.
Follow them on Facebook here.
As someone personally impacted by these deal opportunities, it sometimes doesn't feel like enough to simply say thank you, but that's the least of what I can do now. Thank you!!
"… that others may live."
Ryan Tipps is Managing Editor for ActionHub and has experience in a variety of digital and print media. Ryan lives along the Blue Ridge Mountains, is an avid hiker and backpacker and has been a part of the wilderness search and rescue community since 2005.
Images are courtesy of the respective brands.